Always your favorite playlist
What can you expect?
You have driver's license B and you live near a CityHub. Our delivery drivers have a stack of perks:
Flexible schedule 
Fun place to work 
You can also deliver on weekends and evenings
Always at work with your favorite playlist
Lots of freedom and responsibility
Want to become a truck driver? DHL offers this for free
Salary of €13.50 per hour + 8% vacation allowance = €14.58 per hour
Surcharge if you work on weekends
What makes this job fun?
The perks of a job as a DHL delivery driver at DHL? There are quite a few if you ask Chris! A lot of freedom and independence, for example. You never work far from home, because DHL is everywhere. Moreover, you are on the road a lot and outdoors. You meet a lot of people. And also nice: you can plan your days flexibly. Another plus: you are directly contracted by DHL, with a good salary and a solid collective labor agreement (cao).
Prefer to work as a C or CE truck driver? Then check out this page (in Dutch).
Check your profile (and we don't mean your tires!)
You have a valid driver's license B, are a great driver, and have great manners in traffic
Clients look forward to your arrival, as you're social and service-minded
You don't shy away from rolling up those yellow sleeves and getting some work done.
Your van and you always look presentable
You can handle stress and can creatively resolve unexpected situations on the road
You work well with your co-workers
Dedicated employees = happy customers
Top Employer
DHL has been a Top Employer for years, in the Netherlands, Europe and worldwide. And this is partly due to our committed employees! Because happy employees make for happy customers and a good financial result. How do we do that? Diversity and inclusion, remote working and sustainable employability are important pillars in our personnel policy. The Top Employer Institute has been recognizing employers for over 30 years for creating excellent working conditions for their employees. We are therefore very proud that we can call ourselves Top Employer. Would you like to become a part? Take a look at our vacancies.
Hop on in with DHL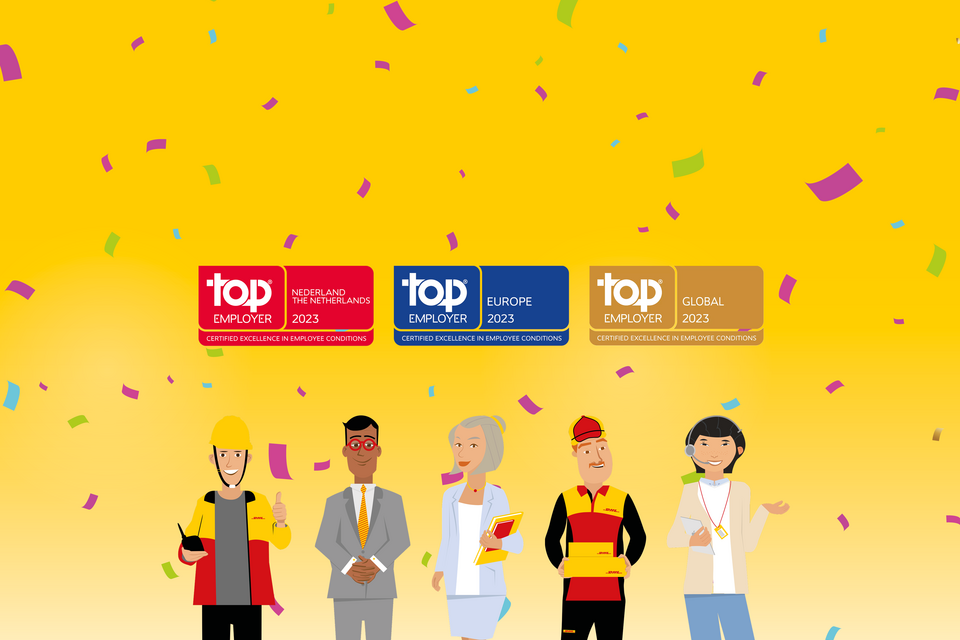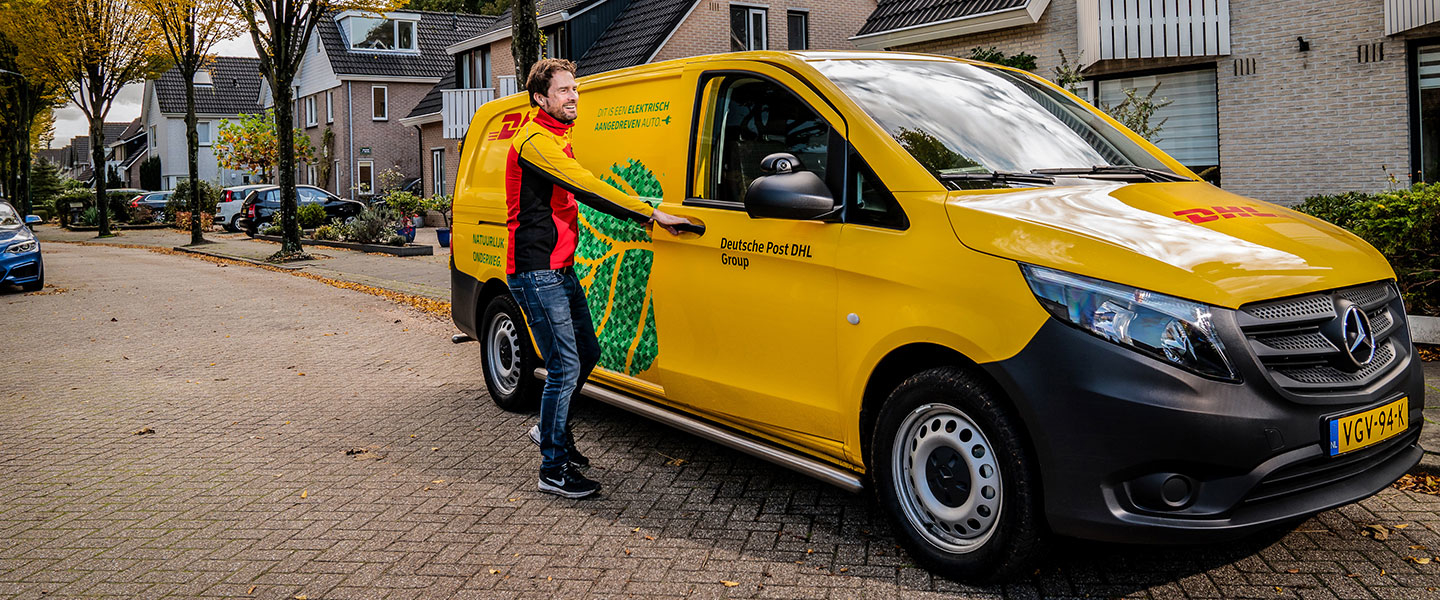 Get in with DHL
Would you like to work as a delivery driver at a company where you can have a flexible schedule? Then apply as a delivery driver at DHL and get on board!
Get onboard with DHL