Upgrade your career
Zie jij jezelf al helemaal in die cabine zitten, dan is dit je kans. Tijdens ons halfjaartraject stomen we je van A tot Z klaar voor je rijbewijs C – eerst theorie, dan praktijk. En dat niet alleen: je draait direct mee in verschillende teams op een van onze RegioHubs. Zodra je je C-rijbewijs hebt gehaald, ben je dus helemaal klaar voor je nieuwe baan!
About working at DHL
What we offer you
Are you up for big things and ready to join our team? Then we offer you an immediate one-year contract: you work and learn at the same time and, of course, receive a fitting salary for it. Meanwhile, you will obtain your C driving license completely free of charge and within 6 months, you will drive your truck throughout the whole country. Want to know more or apply directly? Check out the vacancy. We are happy to answer all your questions!
View C driving license vacancies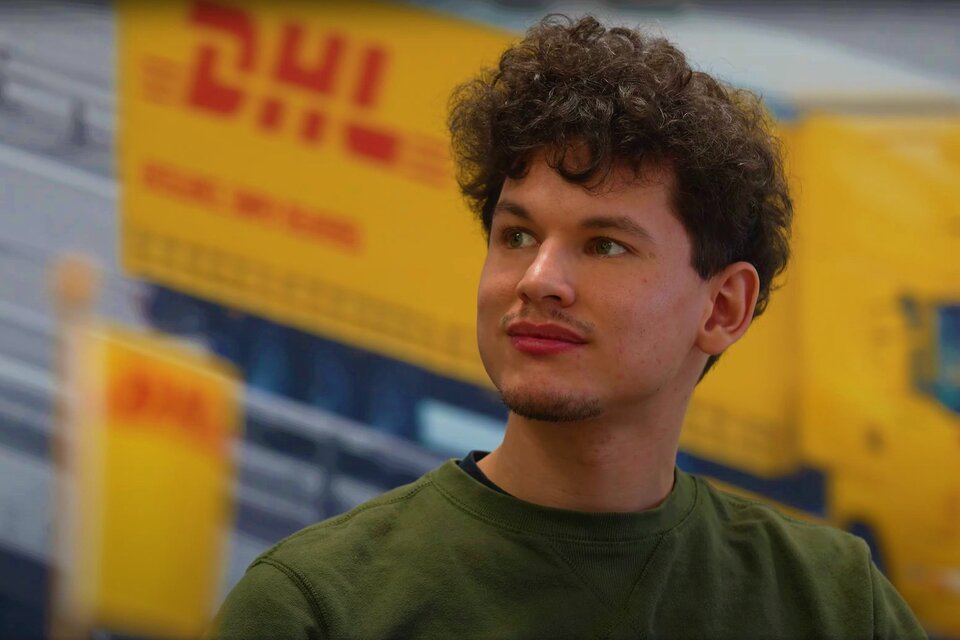 From B to C
Meet your colleagues
If you come to DHL to obtain your C driving license, you won't do it alone, of course. From the very first day, you will team up with your colleagues. Curious about what that looks like? Ricardo, Danielle, and Danny will tell you how they experienced their journey from B to C.
Your C driving license at DHL

A new direction
Driver at DHL eCommerce
Daniëlle
"I was a hairdresser and makeup artist when I thought, let's take a break. Not long after, I ended up at DHL in a roundabout way, and I never left!"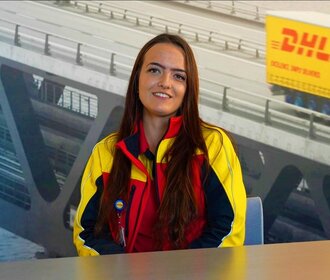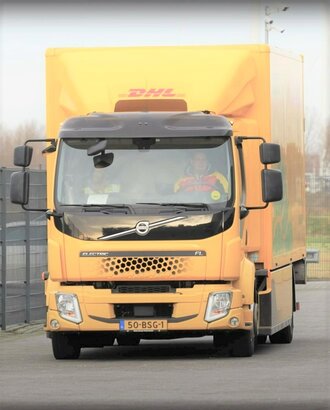 Dedicated employees = happy customers
Top Employer
DHL has been a Top Employer for years, in the Netherlands, Europe and worldwide. And this is partly due to our committed employees! Because happy employees make for happy customers and a good financial result. How do we do that? Diversity and inclusion, remote working and sustainable employability are important pillars in our personnel policy. The Top Employer Institute has been recognizing employers for over 30 years for creating excellent working conditions for their employees. We are therefore very proud that we can call ourselves Top Employer. Would you like to become a part? Take a look at our vacancies.
Get in with DHL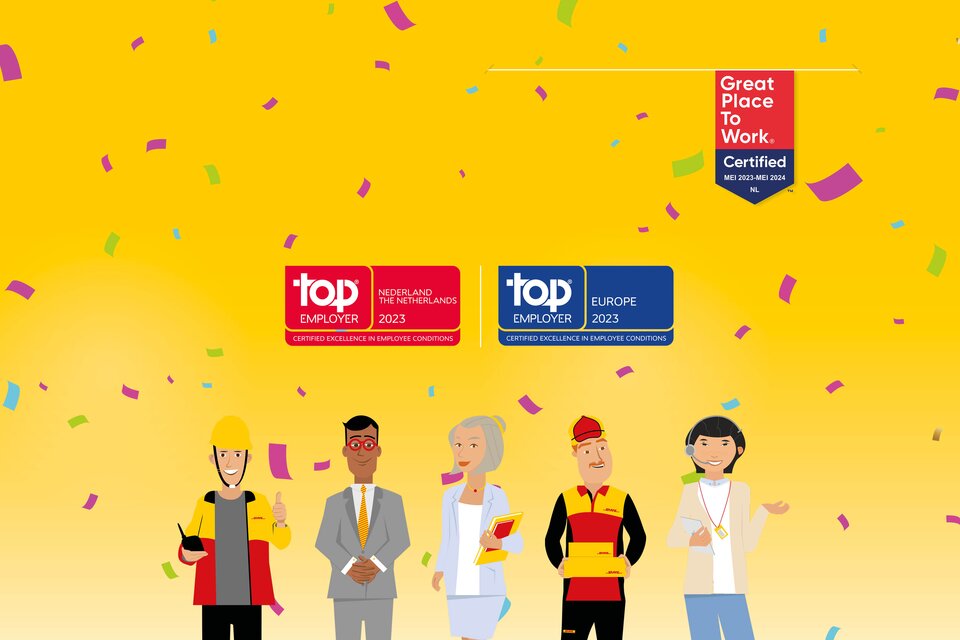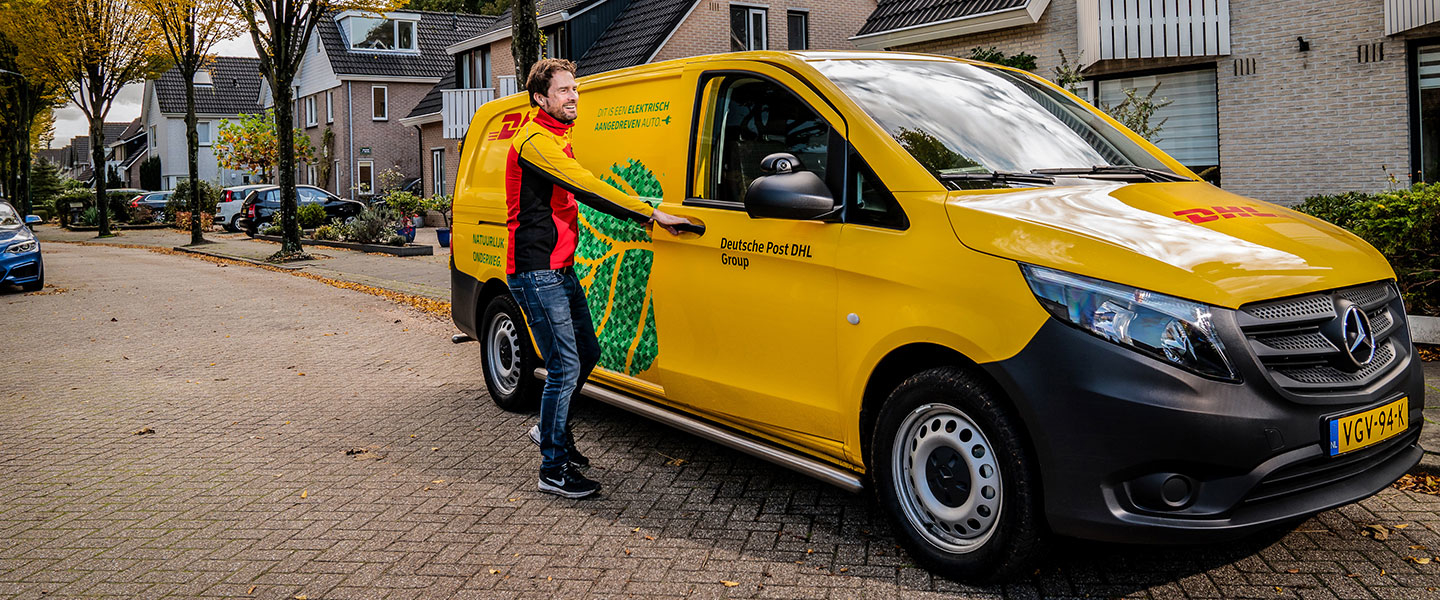 A different route
Go for courier
Don't feel the need to get your C driver's license, but still want to hit the road for DHL? Become a delivery driver! When you arrive with your cargo bike or electric van full of packages, you bring a smile to our customers' faces. And that's just one of the benefits of this dynamic job. Check them out below and who knows, we might see you soon in our yellow-red uniform.
About becoming a courier at DHL