Extensive network

Customer convenience across the Netherlands
A DHL ServicePoint is an official point for parcels where consumers and small-business clients can send and collect their shipments. The points are located in 4000 large and small stores in the country and we want to add to that number. If you're a retailer, you can include a DHL ServicePoint in your store.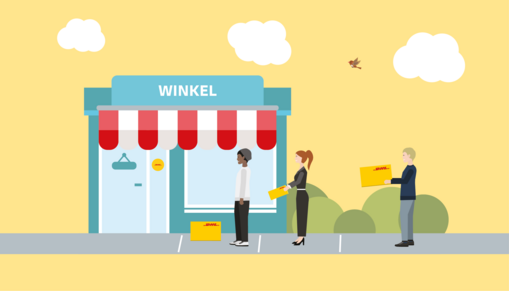 More customers
Traffic is the ultimate perk of having a DHL ServicePoint in your store. DHL ships thousands of parcels per day. Each shipment can bring a new face to your store, and each of these might become a new customer.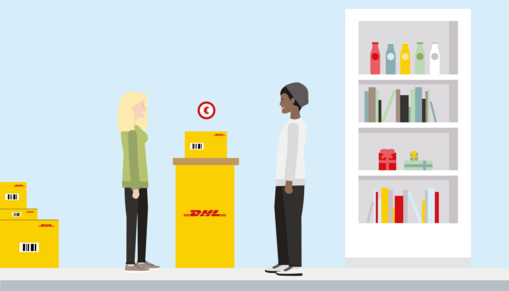 Online findability
We put your business on the online map. As a DHL ServicePoint, you'll also become more findable through Google and online shoppers can select your store as their collection point.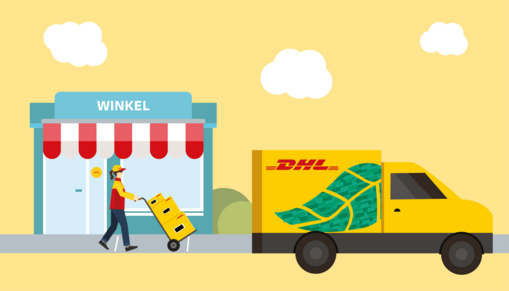 A classic brand
Our trusted yellow logo is recognized by your customers – this is good for your business, too. So make sure that you advertise that you work with the world's largest logistics service provider.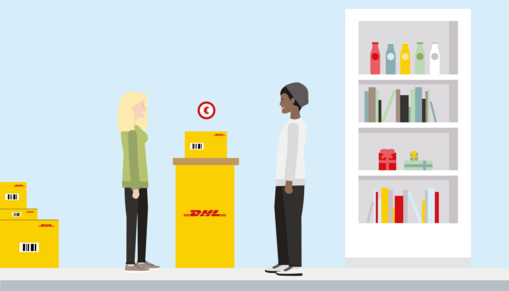 Win-win
More customers in your store means more sales. That's already a win. And in addition to this, you'll receive an attractive payment from DHL per parcel.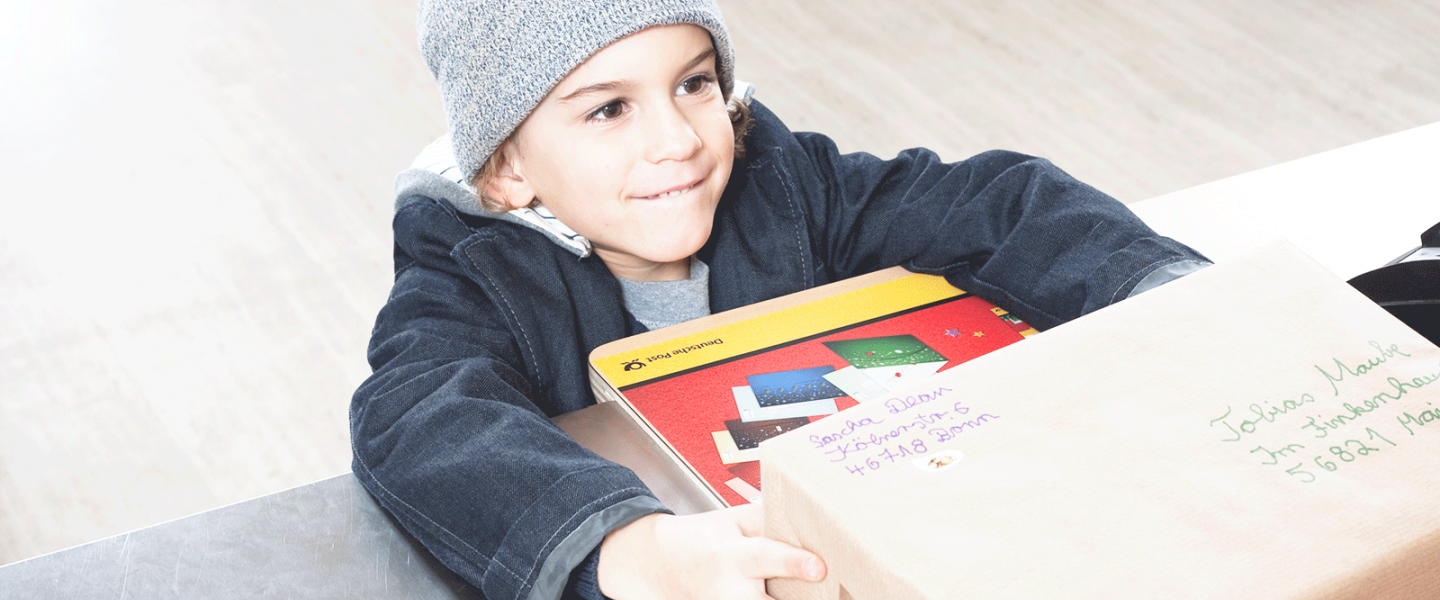 Sending parcels from your store
"Hi, I'd like to send something"
A customer comes to your store with a parcel. Quite often, the sender will already have done the work: made a label online, printed it at home, and stuck it on the parcel. If not, then you can easily arrange this via our DHL ServicePoint app. A printer is not required.
Everything about help with sending
From a DHL ServicePoint retailer

"Over 1,000 Extra Customers a Year Thanks to DHL ServicePoint"
Doetinchem
Peer Garden Center
Peer Garden Center in Doetinchem is the place to go for garden greenery, decorative paving, and expert garden advice. Since 2017, customers have also been able to go there to collect parcels from the DHL ServicePoint. Owner Eef is very clear on the benefits of having the parcel point. "Greater footfall, a wider reach, and brand recognition. Most of them also pick something up from the shop, usually a bag of potting compost or a plant – particularly during the coronavirus, when everyone had to have a shopping cart to go through the store."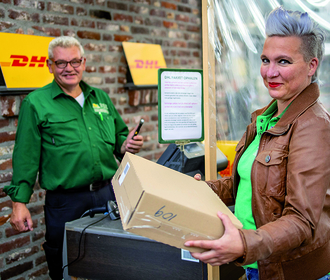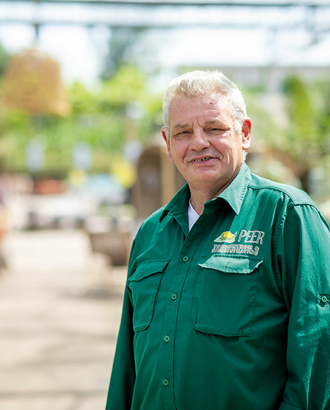 From a DHL ServicePoint retailer

"Quiet Sundays? Not Since We've Had a DHL ServicePoint in the Shop"
Assen
Avia
Avia, on Winkler Prinsstraat in Assen, has been around for forty years. Over the past twenty years, operator Alfons Moes has watched the gas station grow considerably. In addition to a renovation of the store and the installation of a car wash, 2014 saw yet another upgrade – a DHL ServicePoint on the premises. The benefits of the parcel point? "I have only positive things to say about the collaboration with DHL. In addition, the system in the store is extremely user friendly. There isn't really anything that could go wrong."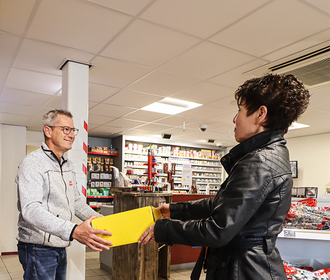 From a DHL ServicePoint retailer

"A great extra on top of what we already offer"
Zoetermeer
Bouwhof
Bouwhof has been an institution in Zoetermeer and surrounds for generations. Initially you could go there for all your odd-job materials, but now the two-floor store provides the biggest home and living retail experience in the province of South Holland. The store has had a DHL ServicePoint for a few years. DHL comes by every day to collect or deliver parcels – just like the customers. One of these is Mrs. De Booij. "We come by regularly, because my husband loves to do odd jobs and I like to get some décor inspiration for the home. And now we can also collect our parcels while we're here!"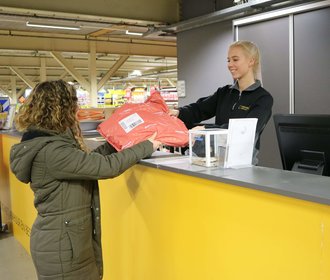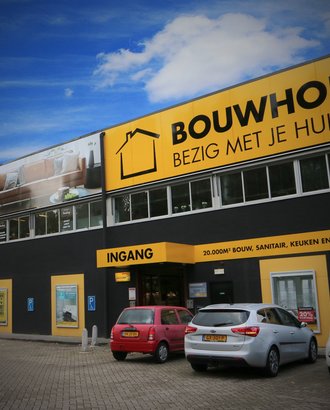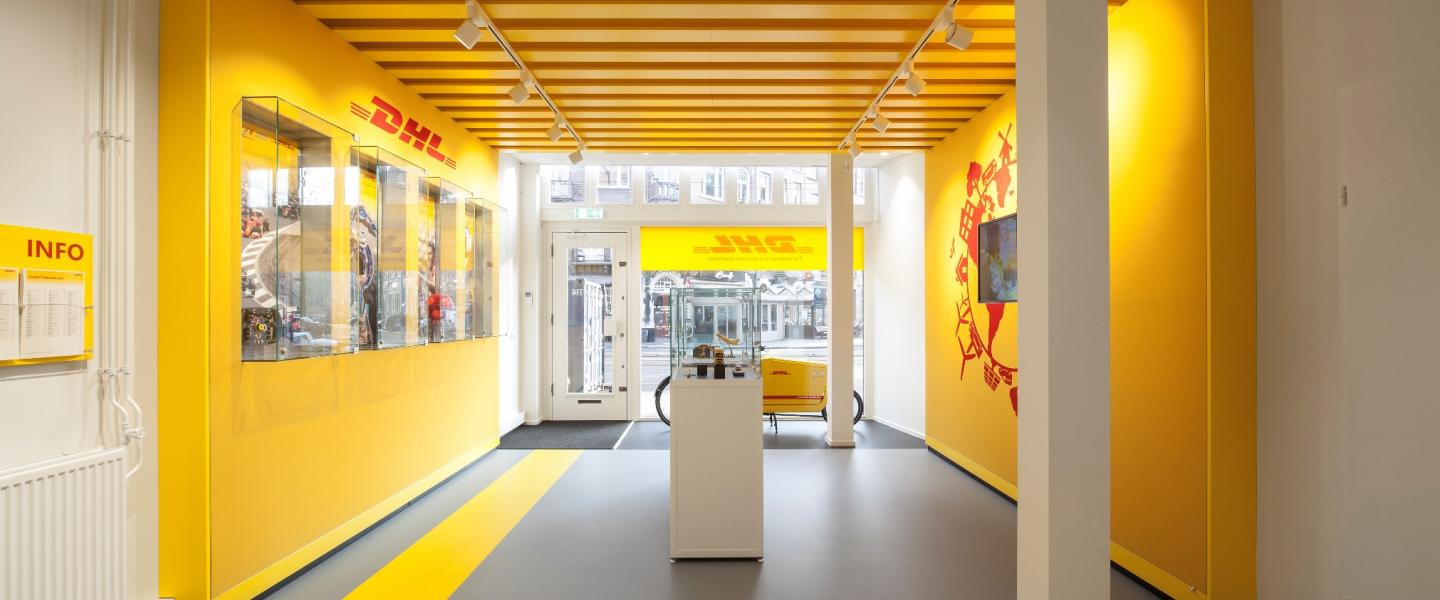 Apply for a DHL ServicePoint
Make a point of it!
We are expanding our global network even further. If you want to add an official DHL ServicePoint to your store or if you have a tip for a suitable location, let us know, and we'll get started on it!
To the application form
Logo
With that familiar DHL logo on your website and promotional materials, your customers will know they can turn to your store for picking up and sending packages.
Download DHL logo
Banner
We have banners in several sizes for you to use on your social media channels and on your website. With these banners you can promote the sending of parcels in your shop.
Download banners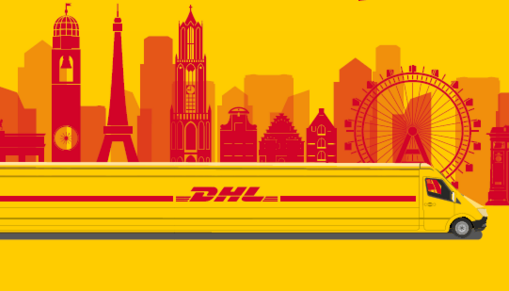 Leaflets
With a display full of DHL leaflets at your counter, you can make your customers familiar with your DHL point services. Your customers can take these home to review them later.
Training videos
Operate the app with your eyes closed
The DHL app is a quick way to help your customers whenever they want to collect or send parcels in your shop. Want to know how it works? Watch the training videos for step-by-step explanations. Easy as that.
See all training videos