International shipping service by DHL eCommerce

We know the way on every continent
With DHL's comprehensive shipping service, the world is at your feet. Send packages quickly and easily to every corner of the planet. From Belgium or Germany to the rest of the world, with DHL, you can send your package easily abroad. Sending a package abroad starts at €10,-. You can track your shipment throughout the journey with track and trace.
Sending a package abroad
Everything you need to know
Discover everything about our international rates, delivery times, and track and trace. Are you sending to a customs-regulated country? No worries, DHL knows the rules. We will inform you exactly about the information you need to fill out on the customs form that you attach to your package. The steps will guide you automatically when creating your label.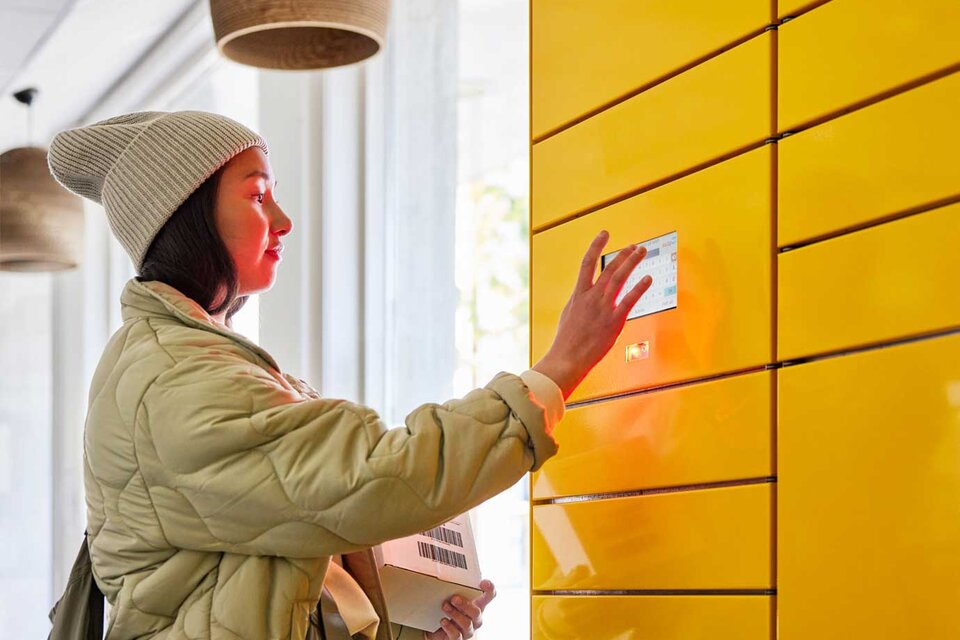 Cost of sending a package abroad
International shipping costs
Sending a package to an international address can start from €10 with our online shipping service. The costs for sending a package abroad vary per country and depending on the delivery options you choose. In the table below, you can find an overview of the rates for shipping to different countries.
All rates at a glance.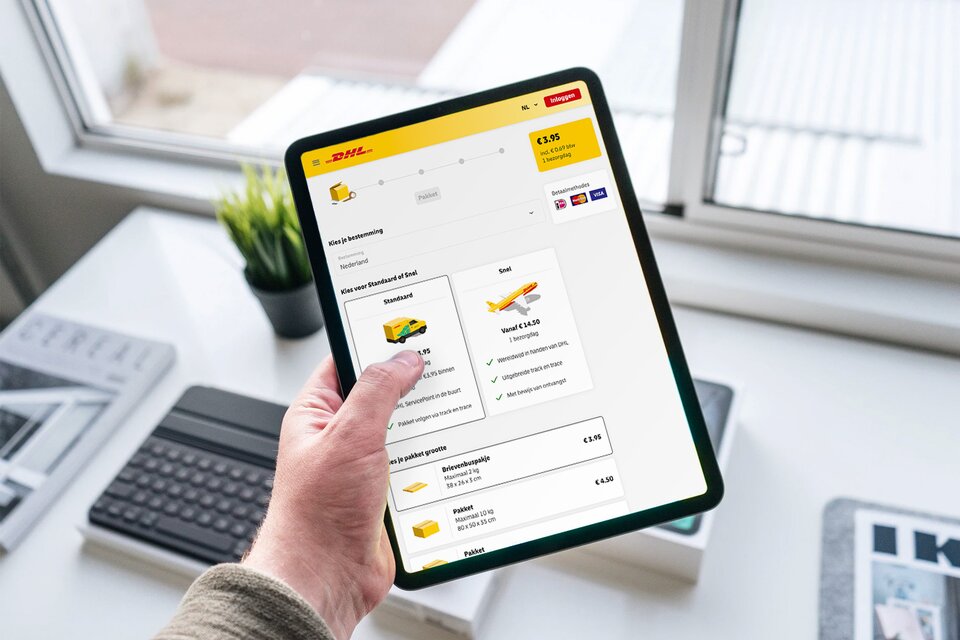 Easily sent, quickly delivered
How long will my package take to arrive abroad?
The delivery time depends on the destination. In most European countries, we deliver within a week. In the United States, our courier will typically arrive at your door after about two weeks. If the destination is closer to home, we deliver:
Belgium within 2 working days.
Germany within 3 working days.
France within 5 working days.
Italy within 5 working days.
Spain within 6 to 7 working days.
Other destinations?
Check the delivery times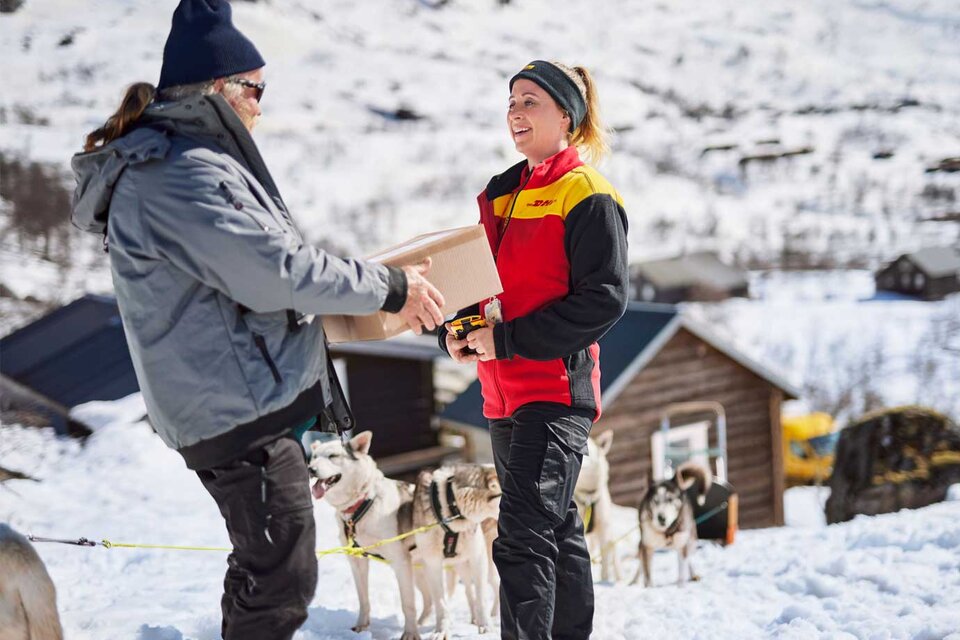 Track and trace
You can easily track the route and status of your shipment, except for mailbox parcels sent abroad, using track and trace. This service is available internationally as well. And when you send a package to Belgium online or through the My DHL app, you can immediately digitally send the recipient the tracking number.
Send online
First, you select the weight of your package. Then, you fill in your information and that of the recipient. Once you have made the payment with iDEAL or credit card, you can print your shipping label and attach it to your package. Finally, you drop off your package at a nearby DHL ServicePoint, and you're done!
Frequently asked questions
We're there to help as soon as we can. We've put together a list of FAQs that may just provide an answer to your question.
Will the person receiving my parcel pay import duty?
Some countries require the recipient of your parcel to pay import duty of taxes on the shipment. The Dutch Tax and Customs Authority's customs page lists customs per country.
Can I arrange an international business shipment?
Absolutely. If you're shipping to a country with customs clearance, you must stick three invoices onto your parcel. Other requirements, such as commodity codes, will be displayed automatically in My DHL Portal. If you're sending a commercial parcel worth more than €1,000, you'll need to open a DHL business account – it's quick and easy.