Custom logistics service

Advanced solutions for you and your customers
DHL is bursting at the seams with smart delivery solutions and online services such as My DHL Portal: our free all-in-one solution for shipping parcels and pallets. Our plug-ins are easy to integrate in your online store and if you need custom solutions, our powerful API won't disappoint.
For receivers
Whether you're sending a business shipment or a personal parcel, DHL eCommerce delivers when it suits your recipient best: during the day, in the evening, or in the weekend. We have an excellent international network with many local CityHubs and pick-up points.
For senders
We have one single large network which we use to deliver to business clients and consumers. If you want to ship parcels and pallets from your warehouse or your store to anywhere in Europe, we'll make it happen. If you would like to discover the most practical solution for you, we'd be happy to help you optimize your logistics processes.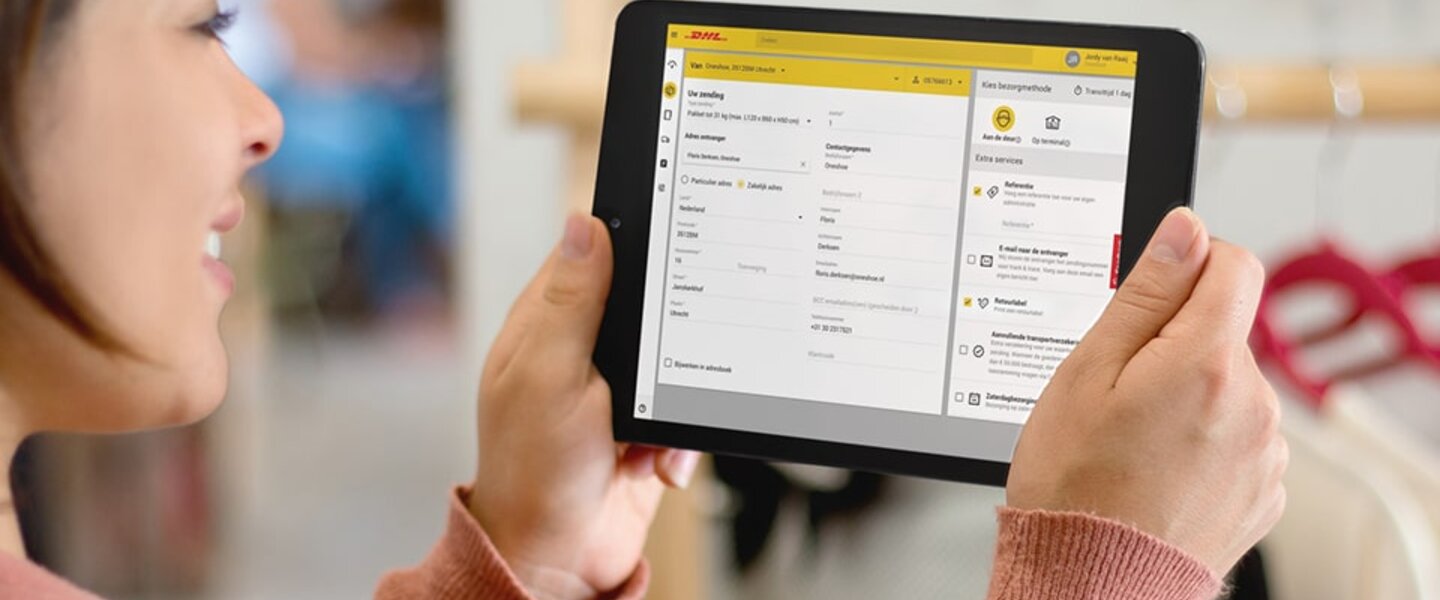 Online solutions
Apps, API's and plug-ins
Send and follow shipments, print shipping labels, plan pick-ups, and generate reports: My DHL Portal does it all. Our all-in-one shipping solution is the backbone of our online services. Creating an account is free and you can start shipping straightaway. What's more, our APIs and plug-ins are easy to integrate in each type of online environment, from online stores to e-commerce platforms.
Check our technological applications
Will you become our next partner?