Digital masterpiece
Once you become our customer, we will immediately create a free My DHL Portal account for you. From that moment on, you can easily manage all your shipping tasks online in no time. Planning pickups, printing labels, or checking rates is just a matter of a few clicks and you're good to go. But it doesn't stop there: to make shipping even easier, we continuously add new smart options to our platform.
Shipping
Shipping was never easier
Shipping becomes a breeze with My DHL Portal. Labels effortlessly come out of the printer, no matter how many you need. Spending too much time on international shipments? Not with My DHL Portal. Your packages and pallets have never crossed borders so smoothly. And if you frequently use the same features, you can easily set them as defaults. Customize My DHL Portalaccording to your preferences. You'll be even faster next time!
About shipping with My DHL Portal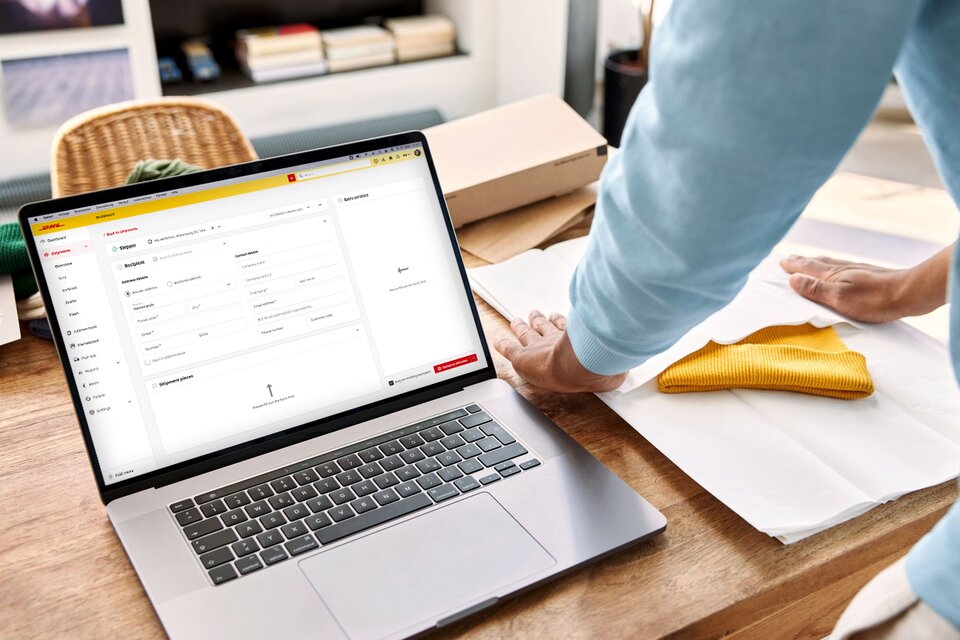 Reports and dashboards
Full control over your shipments
The most important thing, of course, is that your shipments arrive neatly and on time at the recipient's location – always. But before that happens, they go on quite a journey. It's reassuring to know exactly where your packages and pallets are at all times. With My DHL Portal, you have automatic access to comprehensive dashboards and reports, allowing you to keep track of all your shipments. If something comes up, you can easily make adjustments, for example, by providing new instructions or contacting our customer service directly. This way, everyone knows what to expect.
About reports and dashboards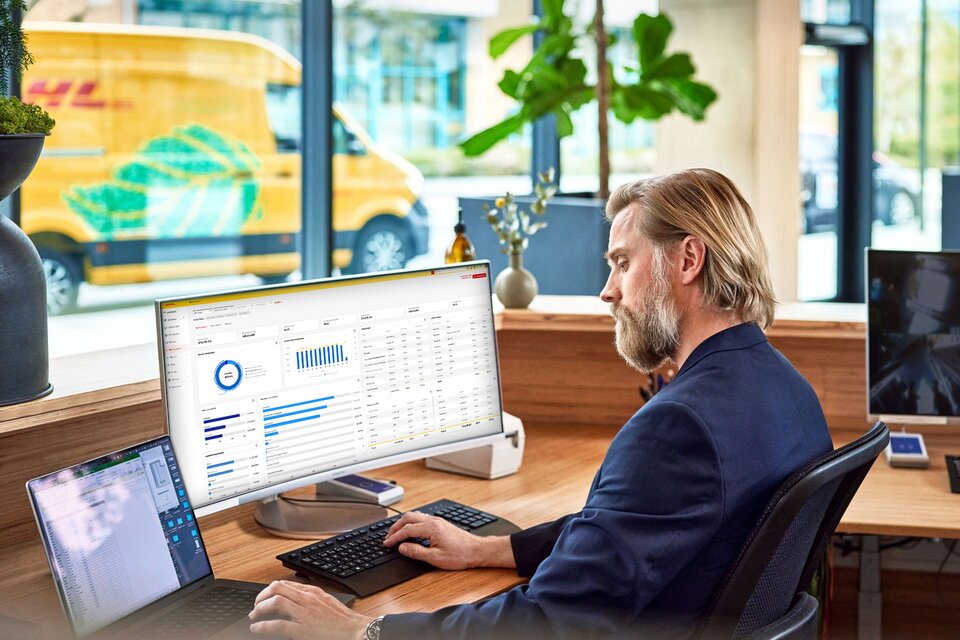 Webinar
Deep dive: learn all about the latest features
Discover all about the latest features of My DHL Portal through our webinars. In our most recent webinar, our expert will guide you on topics such as viewing rates, utilizing reports, and the GoGreen certification. Additionally, customers will share how they leverage My DHL Portal to streamline their processes and enhance customer satisfaction.
View all webinars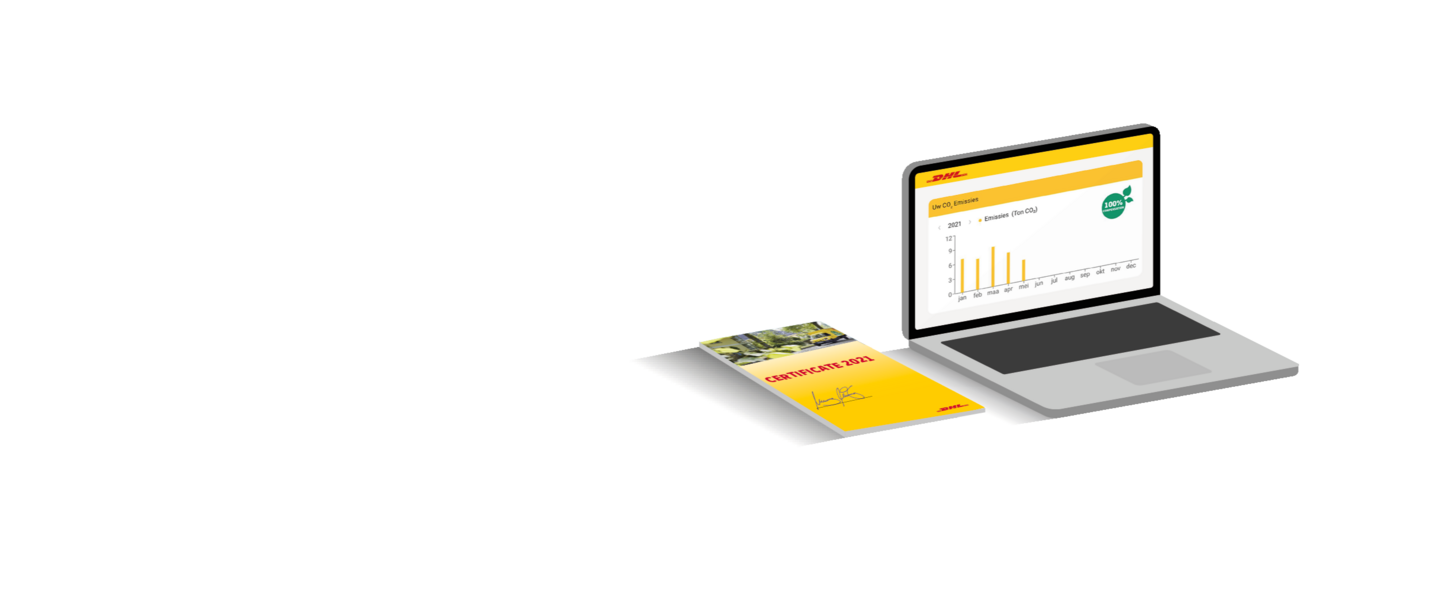 GoGreen certificate
Insight into your carbon offset
We are committed to reducing CO2 emissions during the shipping process. An impressive 70% of our delivery vans are now electric or run on HVO100, a renewable fuel. My DHL Portal displays as standard the amount of CO2 you have emitted and offset every month. You'll receive a SGS-validated certificate every year showing your overall carbon offset and which projects we have invested in together. It's definitely something you can show off!
About GoGreen
Plug-ins and integrations
My DHL Portal plays well with others
Are you running an online store? Discover our extensive collection of smart plug-ins. Connect your shop to My DHL Portal, easily offer shipping options at your checkout, or print labels directly from your own platform. If you have a more complex requirement, chances are we can assist you further with our APIs or other tailored solutions.
View all plug-ins
A little better every day
My DHL Portal is packed with options, but it's never complete. We continue to add smart features that make shipping even easier and provide more insights into your logistics process. Just to name a few: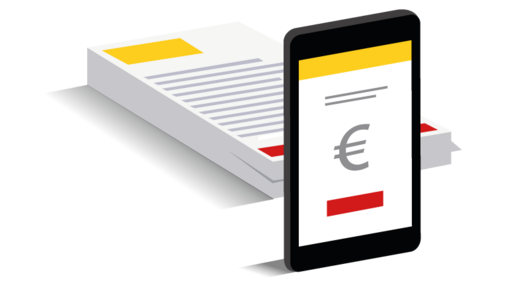 Your rates
With My DHL Portal, you always know exactly which shipping costs apply to you. In the rate screen, you can easily filter by shipment type and destination, allowing you to quickly check the appropriate rate. This way, you know in advance what to expect and can plan accordingly.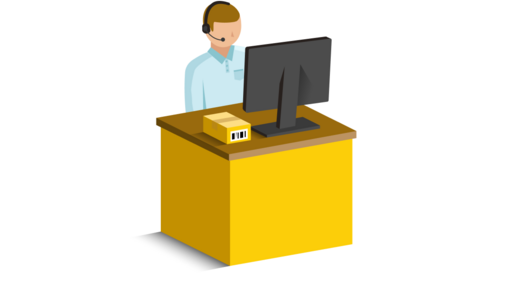 User management
If your colleagues are involved in logistics or customer service, you can give them their own account in your My DHL Portal environment – created in just a few clicks. What's even more convenient is that you can determine who has access to which screens and functionalities. This way, you have full control over the permissions and can tailor the access based on individual roles and responsibilities.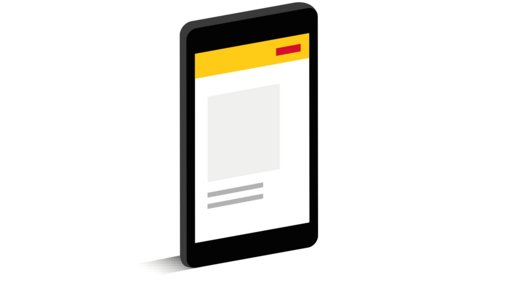 Branded notifications
As a carrier, we always keep your recipients informed via email. With My DHL Portal, you can easily personalize these notifications with your logo. This way, your customers will immediately see which company they placed their order with. It adds a professional touch to the communication and reinforces your brand identity throughout the shipping process.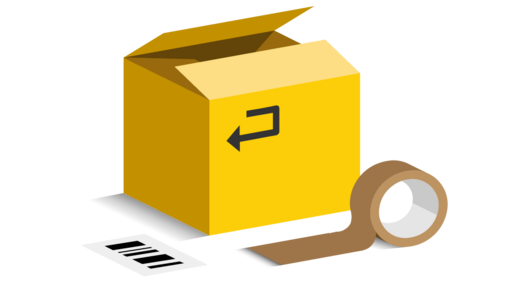 Smart return portal
In My DHL Portal, you have multiple options for setting up the return process. One option is to create a return page and share it with recipients, for example, on your website. They can easily initiate a return shipment themselves. This way, you have less work to do, and you remain in control of the return process. It provides a convenient and efficient solution for managing returns while ensuring a seamless customer experience.
Let's get started
As a brand-new business customer of DHL eCommerce, you naturally want to get started as quickly as possible. That's why you will receive immediate access to My DHL Portal as soon as you create a business account. You can easily do this online, and it's completely free. So, you can start shipping right away without any hassle. Ready to get started?