Get your parcel as quickly as possible
If we're coming at an inconvenient time for you, or if you missed our DHL driver and found a yellow card on your doormat, then choose where and when you want to receive your parcel. That way, you can be sure you'll get your parcel as quickly as possible.
Change delivery
If the scheduled delivery time isn't convenient for you, or if you'd rather collect your parcel from a DHL ServicePoint, use the My DHL app to change the time and location of delivery with ease. You can do this starting on the day before your scheduled delivery.
Missed a DHL delivery?
If you weren't at home, our driver will leave you a yellow card. You can use this card or the email from DHL to make a new delivery appointment. With the My DHL app you can easily choose a DHL ServicePoint, have your parcel delivered to your neighbors, around your home or arrange another home delivery.
Explore our delivery options
If you'd prefer to pick up your parcel at another DHL ServicePoint or want us to make another home delivery, just let us know with the My DHL app. You can explore the delivery options below.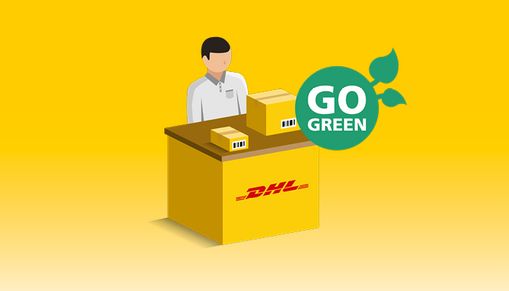 Pick it up from a DHL ServicePoint
Want to pick up your parcel any time? We can deliver it to one of our DHL ServicePoints. You can choose from five DHL points near you, which may be a store or locker. We'll tell you when it's ready.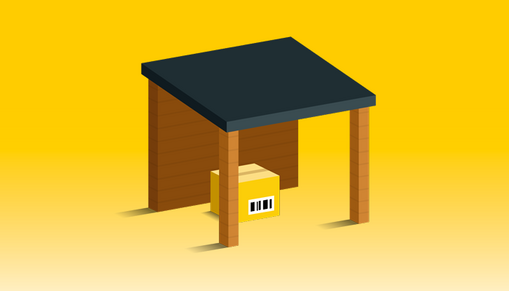 Agreed place
If you want to receive your parcel even when you might not be at home, that's no problem. You give the courier permission to leave your parcel in a specific place around your home.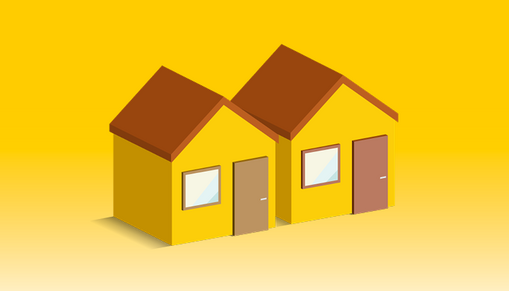 Delivery to your neighbors
If you know you won't be at home, ask your neighbors to sign for the delivery. Remember to tell us their address, so our courier gets the right person.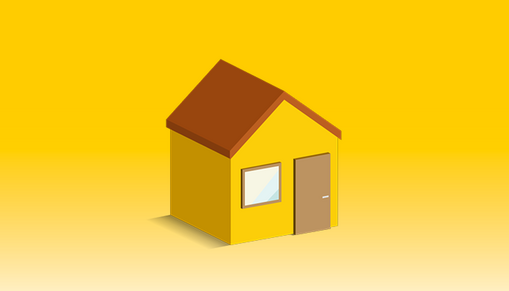 Arrange a new time or day
We'd be happy to come again. Use the info on the yellow "missed DHL delivery" card to arrange another delivery time or day, including on a evening or a Saturday.
Missed DHL Delivery card
Found a yellow card on your doormat? Go online and enter the delivery code and your postcode and you'll see the next steps for your parcel. Alternatively, scan the QR code with your phone. You can also schedule a delivery at a time and location that suits you – just use the My DHL app. Please note that you will receive the Missed DHL Delivery card even if we have delivered the parcel to your neighbor.
Download the app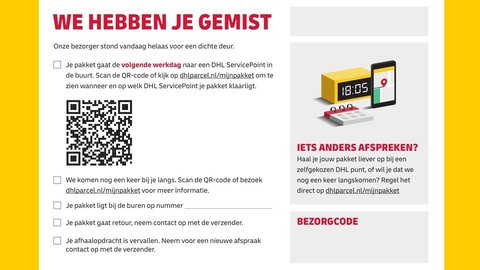 Download the My DHL app
The official My DHL app is available in the App Store for iOS (iOS 13 and above) and in the Google Play Store for Android (Android 8 and above).
GoGreen
Sustainable delivery
If you are not at home, you can indicate in advance where you want us to deliver your parcel. This is a good idea, because you'll get your shipment quickly, and at the same time you help the environment: if we deliver your parcel in one go, we emit less CO2. The difference may seem small, until you consider that DHL eCommerce delivers thousands of parcels per day. Of course, we prefer to do that as economically as possible. Wondering what else we do when it comes to sustainability? Check out our GoGreen strategy.
About GoGreen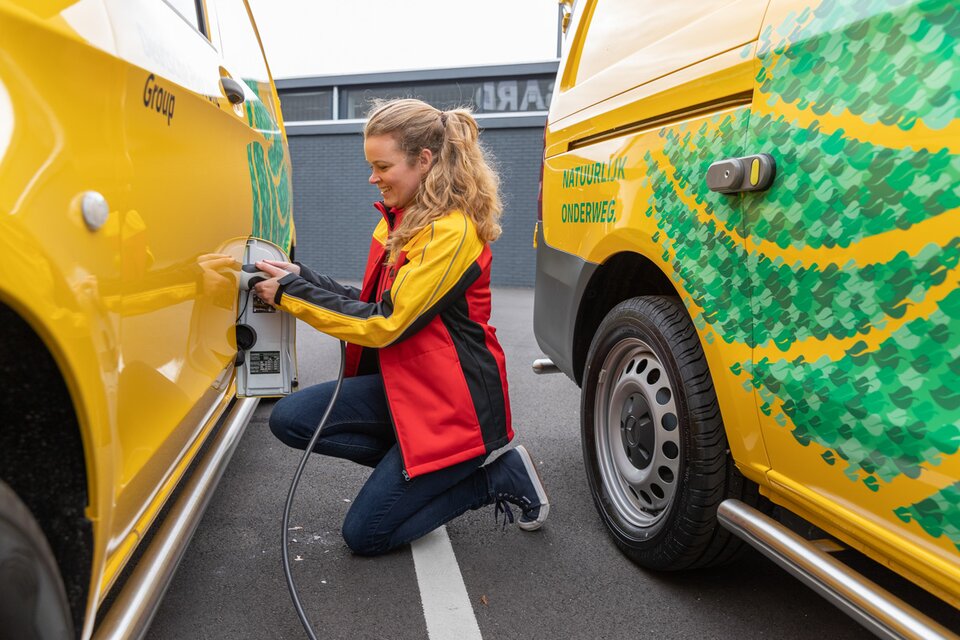 Frequently asked questions
We're there to help as soon as we can. We've put together a list of FAQs that may just provide an answer to your question.
How long will the DHL ServicePoint keep my parcel?
Seven days at most. We'll notify you when we've received your parcel and will send a reminder three days later. You'll then have a week to collect it before it's sent back to the sender.
What happens if I have my parcel delivered to a DHL Locker?
A DHL Locker is a yellow wall with lockers. It's a simple and easy way for you to send and pick up parcels yourself. Most DHL Lockers are accessible 24 hours a day.
If you've sent your parcel to a locker, we'll e-mail or text you a unique pick-up code once your parcel is safely in the locker. You can then pick it up when it suits you within the following seven days. If you don't come pick up it, it'll be returned to the sender. We'll notify you immediately if your parcel won't fit in a locker and will take it to the nearest DHL store.
What should I do if my parcel is delayed or lost?
In that case, please contact the sender. For example, the customer service of the webshop or the platform where you ordered, or with the person who sent something to you. They will help you further and can start an investigation at DHL if something is wrong.