Big load, small concern
When you choose DHL eCommerce, you choose flexibility. From large to small parcel loads: our transport is prepared for any volume. Peak period? We anticipate by talking to you to you in time. We know how important personal contact is and what services fulfilment companies need from us. That is why we are always there for you. Is an order placed with one of your customers late at night? With our help, you can arrange for it to be delivered the very next day within the Netherlands!
Strong strategy
Experienced in fulfilment
DHL eCommerce has been the proud partner of several large fulfilment companies since the very beginning. We therefore have all the knowledge and experience to help your organization and that of your customers move forward. Because we are always up-to-date with developments within the world of fulfilment, you are always ready for the future. Because we are constantly improving our services, you are always assured of optimal performance. And we work on an optimal strategy for your business.
Smooth shipping
Experts in fulfilment
At DHL eCommerce, we always strive to find the best shipping solution for your business. That's why we continuously conduct market research among consumers. This way we know exactly what your customers need, and we take our service to the next level. And we do more. 
This is why DHL eCommerce is the perfect partner for fulfilment companies:
My DHL app
We are rapidly developing and improving our My DHL app to meet your customers' needs. We offer crystal clear delivery options, time windows and track and trace links that are always up-to-date.
IT-solutions and support
Running into a digital problem? No worries, you will have personal contact with one of our experienced IT specialists in no time. With our customized service, your digital blues will be solved within a blink of the eye.
Everything along in one pick-up
Packages, pallets or both at once: we ship them with the same ease to both businesses and consumers. Everything goes along with us in one trip and ends up on one invoice. It couldn't be easier.
DHL For You Vandaag
Fast, faster, fastest! Discover DHL For You Vandaag: with this service, orders delivered to a sorting center before 1:30 p.m. will be delivered before 10 p.m. on the same evening.
My DHL Portal
Take advantage of My DHL Portal: our digital all-in-one shipping tool. Whether you ship one package a month or a daily stack of pallets, My DHL Portal gets your shipment on its way in just a few clicks.
Extensive network
Thanks to our extensive (international) network, we're always nearby. And it gets even better: throughout the Netherlands we are building climate neutral CityHubs.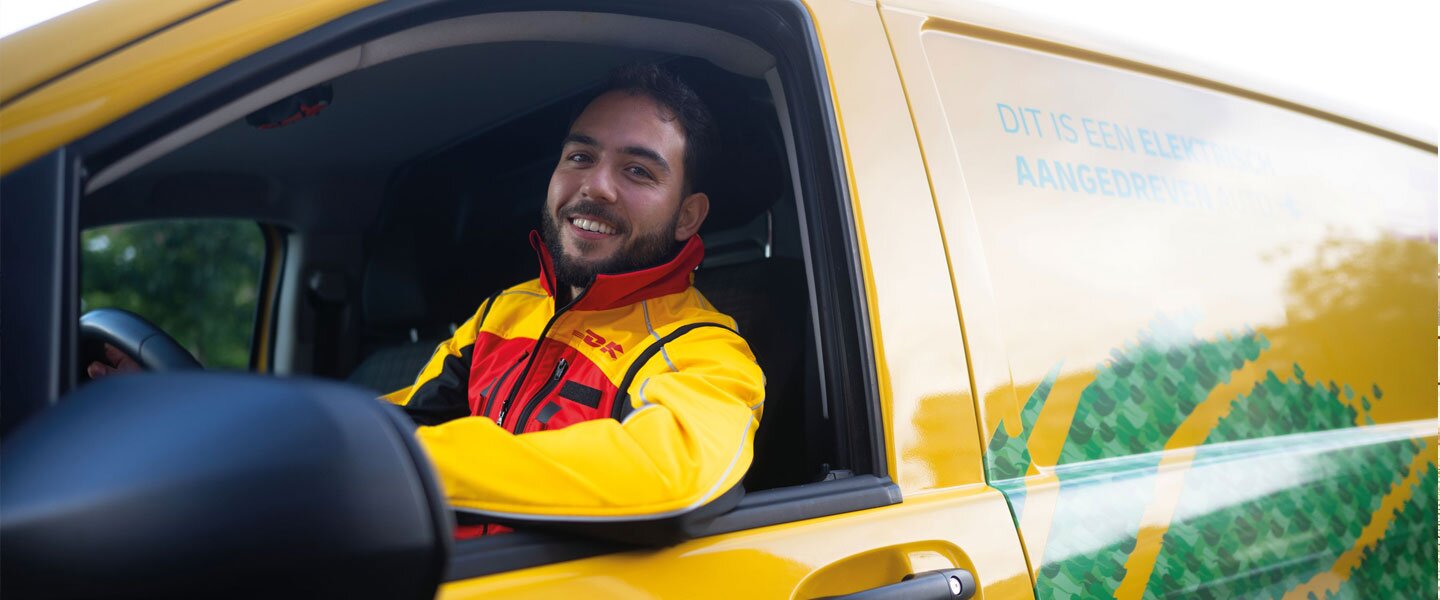 Sustainable options
GoGreen
DHL eCommerce does everything it can to deliver shipments to your customers as sustainably as possible. But we also stay focused on the bigger picture. For instance, we reduce CO2 emissions in developing countries and invest in nature restoration in Europe in collaboration with Land Life Company. 
In addition, your customers can access detailed information about their emissions as well as our monthly carbon offset. In this way, they get instant insight into how our approach is making an impact. You can also download a GoGreen certificate from the My DHL Portal for you and your customers, which you can display on your and their websites. It also tells you everything about our approach.
About GoGreen
Optimal service
The recipient in control
As a leader in logistics, we are constantly expanding our logistics network. With our new CityHubs, for example, we are now even closer to your customers. We also have 4,000 ServicePoints - and counting. Extra convenient: with our automatic parcel machines, consumers can pick up their parcels when it suits them. When the parcel is delivered, they immediately receive a unique pickup code. This is how we aim for optimal customer satisfaction, every time.
Services for your customer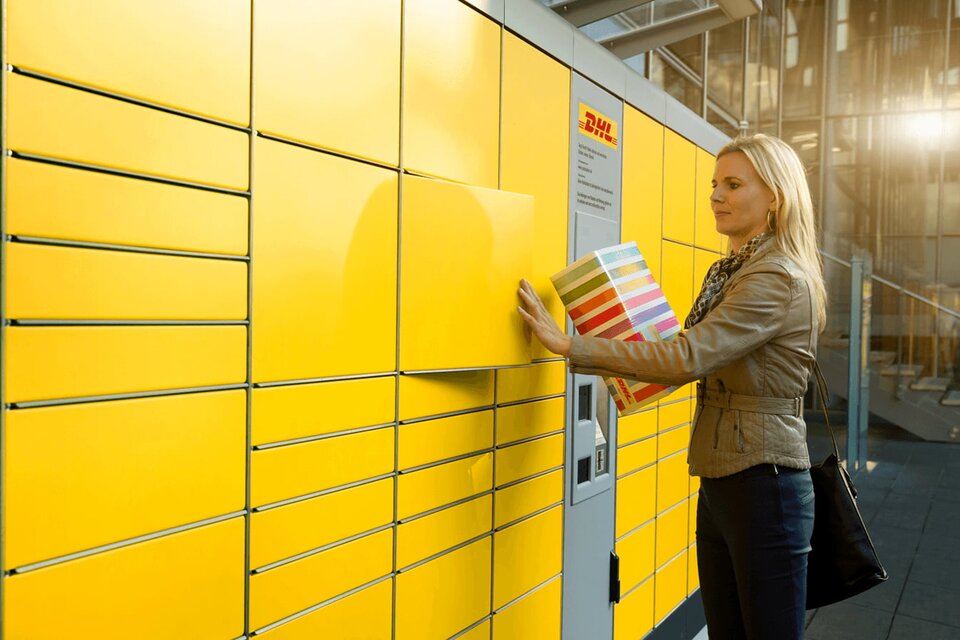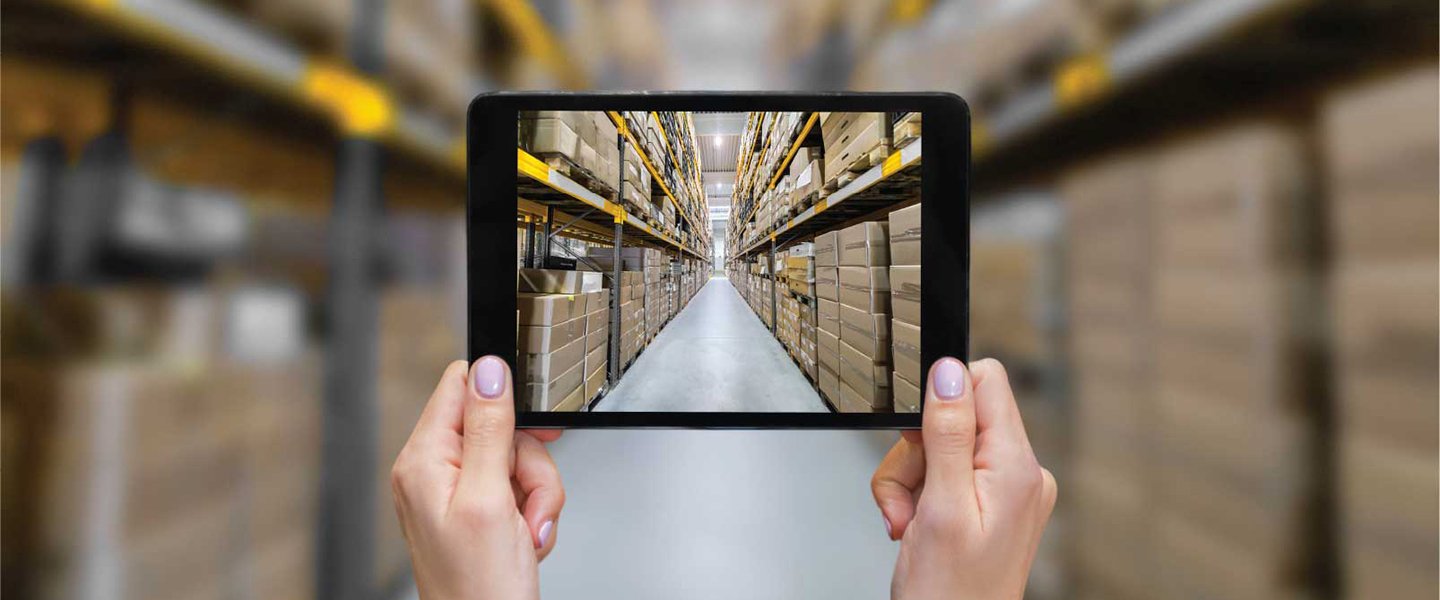 Free plug-ins
Convenient links
Getting your packages ready to ship in just a few clicks? Link your DHL eCommerce account to one of our free plug-ins. Using these links, your warehouse management becomes a breeze. Set up your most common shipping profiles and automatically print the right labels for shipments. Need to create return labels? With the Picqer plug-in, for example, they roll out of your printer as soon as the order is picked. Have your package delivered to the neighbors or to a pickup point around the corner? With the plug-in, you print the final destination automatically on the label. That's how we keep order picking easy.
Discover our plug-ins
Interested?
Contact us
Are you interested and would like to get more information? Contact us to discuss possibilities.