We start with the most important tip: put your shipment in packaging that fits! Empty spaces will allow the contents to shift or can cause the box to dent, while excessive packaging materials make your shipment more expensive and less sustainable. So perfect packaging is rewarding all-round. It starts with knowing how big your parcel is, how much it weighs, and how you're going to ship it.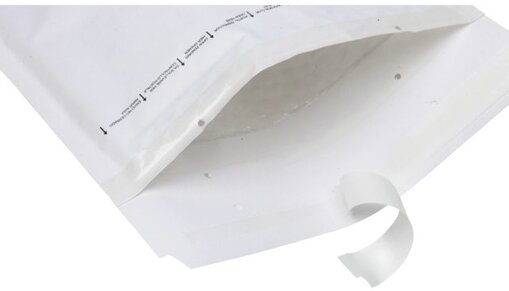 Protective envelope
If your shipment is light and not fragile, then an envelope with a layer of bubble wrap, foam, or corrugated cardboard will do. It's also handy, as it fits through the mailbox.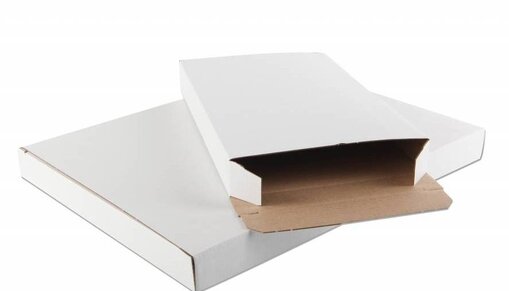 Mailbox parcel box
If your shipment is flat and fragile or a little on the heavy side, then the mailbox parcel box is sturdy and perfect for a heavier shipment, especially if you select a double layer of corrugated cardboard.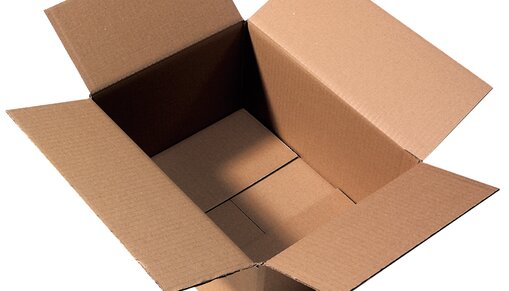 Corrugated cardboard box
Big shipments have to go in a box, so ensure that the content fits as snugly as possible. Select a single layer of cardboard for light shipments and a double layer for the big boys.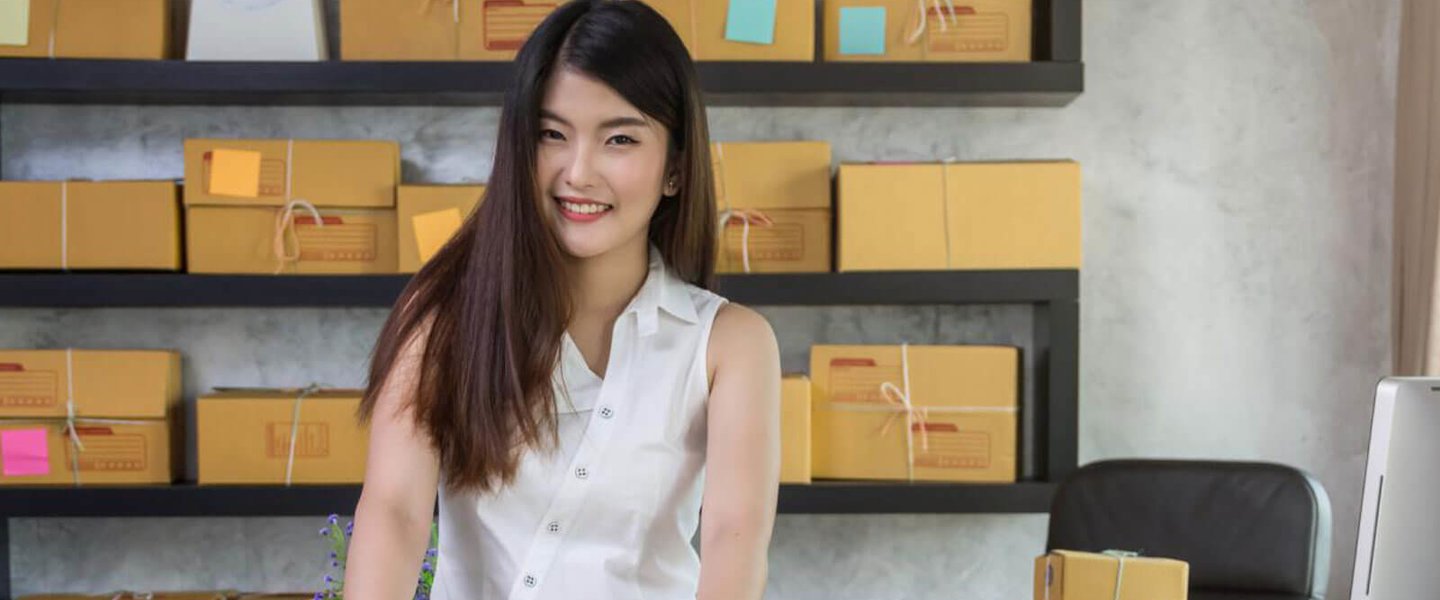 Perfectly packed pallets
To get a pallet ready for shipment is easy as pie if you just follow these six tips:
1. Weight and volume
Divide the weight and volume evenly over the pallet and ensure that nothing is sticking out.
2. Cardboard corners
Place cardboard profiles on all four corners.
3. Stretch film
Wrap the pallet and the load with stretch wrap until tightly bound.
4. Type stretch film
Use the right type of stretch wrap. A thicker wrap does not automatically equal a more stable load. There are thinner wraps that are strong and will save on material costs.
5. Wrapping strength
When applying the wrap, take into account the wrapping strength and stretch capacity. The higher the wrapping strength, the tighter the wrap will sit around the pallet.
6. Overlap
Always ensure that the layers overlap. A good rule of thumb is an overlap of 10 to 15%. That's a wrap, folks!
If your shipment has too much breathing space in the box, it's time to take action. By filling up the empty space in the packaging, you secure the contents from moving during shipment. You can use any type of filling materials such as foam pouches, air pillows, and filler paper.
Green tip: Use recycled paper as a sustainable filler.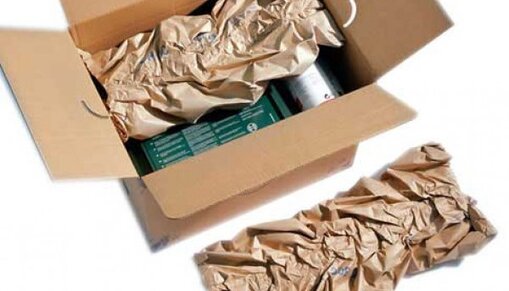 Filler paper
Paper is a handy filling material, because it's cheap, recyclable, and you can use it for anything. By scrunching or twisting the paper you can secure the content of the box. Paper buffers have the same effect without filling all the space in the box.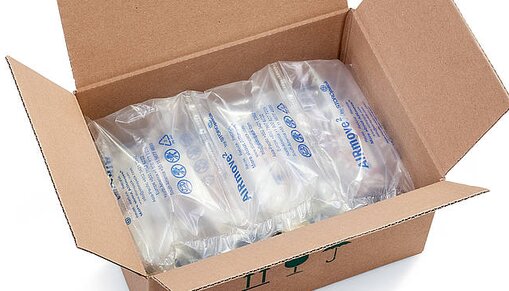 Air pillows
There are various air-filled plastics to secure the content of your shipment. They are incredibly light and won't make your shipment heavier. The only disadvantage is that they are less sustainable and don't contour according to the content of the box.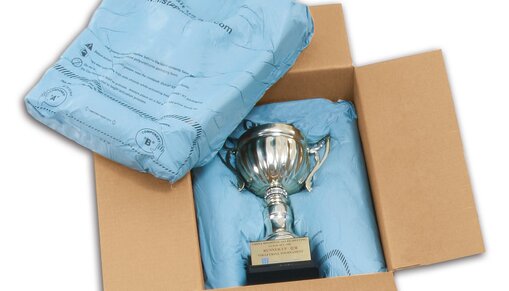 Foam pouches
Foam pouches are folders made from bubble wrap. This is a sturdy, shock-absorbing packaging material that you can use to quickly pack and secure your goods in the box. Not very sustainable, but definitely light.
Are your goods secured tightly in the box? Then it's closing time. Some packaging has self-adhesive strips, but most of the time you'll need some plastic tape or paper tape. Want to know what works best? Then keep on reading.
Green tip: paper tape can be recycled. Plastic tape consists of various layers of material and is less suitable for recycling.
The knack of taping
Every packer needs tape to seal off light and heavy parcels. There are many types of plastic tapes and even paper tape. We all know the brown tape, but tape can also be printed with colors, logos, or signs.
For heavy-duty shipments you can always use steel or plastic strapping. Don't use straps to bundle various shipments, but to reinforce heavy parcels. Tightly seal your box with tape, wrap a few straps around it, and it's good to go!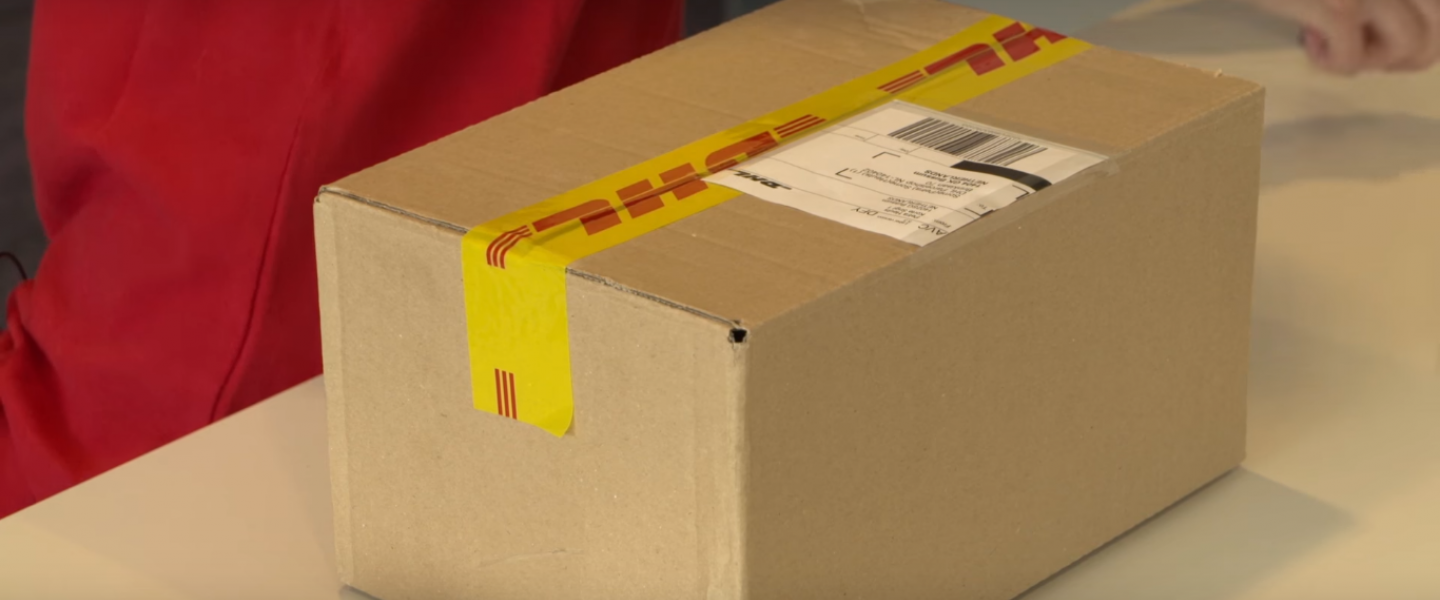 Time to address it
Now you're ready to address your shipments. Make sure you have the right address and attach it the right way. To avoid confusion, only place one address on the parcel and make sure it is visible. Print an address label or attach your shipping document in a doculope.
Tightly packed with box on demand
Box on Demand is the perfect solution for your packaging. This packing machine uses smart software and endless corrugated cardboard to produce the perfect size parcels. It will save you mountains of packaging materials, fillers, and money. Custom production also saves space for transportation, so that even less CO2 is emitted. Box that profit!
Pretty packaging is a gift
What would you rather receive? An anonymous, carelessly packed brown box or a parcel with a pretty print that has been neatly closed up? We know which one we'd choose. An increasing number of businesses are realizing the importance of packaging and use it as their business card. So here is our final tip: ensure that your parcels are branded well and that they look like you're about to unwrap a gift.