Discover the benefits

DHL eCommerce: thinking ahead
Make things easier for your customers with flexible delivery options, including delivery on Saturday. If your warehouse inventory is empty, don't worry: we'll deliver from your store. When we deliver at your store in the morning, we'll simply collect your parcels for your customers. We'll come by again at the end of the day to pick up your online orders. We're also becoming greener, as you can see by our electric vans and bicycles.
Yellow goes green
Our aim is to transport parcels fossil-free as quickly as possible. With that in mind, we're reducing our CO2 emissions as quickly as we can. This includes delivering parcels by electric vehicles in urban areas, as well as using delivery bikes – perhaps you've seen one "flying" by?
Quality across all channels
If your customers buy from your online store, we'll deliver from your store or warehouse the following day. If an item in your store is out of stock, your customers can decide whether they would like to have it delivered at home the following day or to collect it at the store.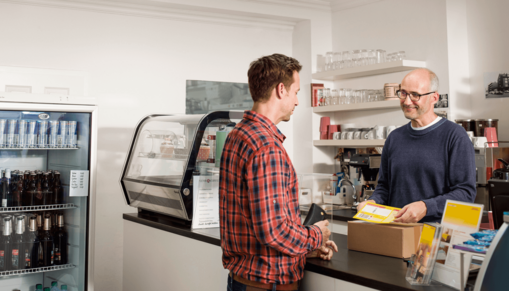 Easy returns
A simple return process improves repeat sales, so we make it as easy as we can for your customers. We don't just operate the 65,000 DHL ServicePoints throughout Europe, but also spontaneously pick up any return parcels if we're there for delivery. We're here to make your life easier!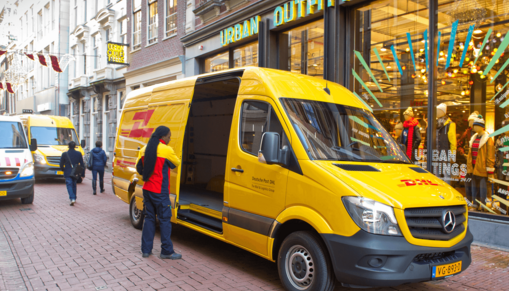 Before the break of dawn
Our couriers are early birds, know their way through the city centers, and ensure that your supplies arrive before the shopping streets get busy. We deliver three-quarters of our shipments before 1:00 PM, so that you can start the day fully stocked.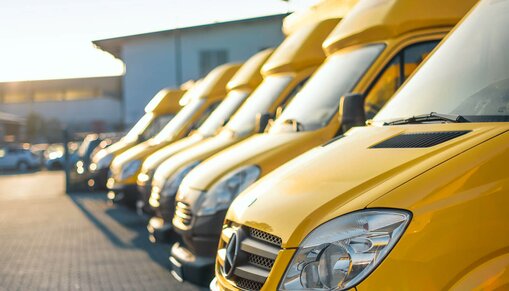 Saturday delivery
We also deliver on Saturdays. We collect outgoing parcels that you want to deliver in the weekend on Friday. Did we miss you? Then we'll try again the next workday. Saturday delivery is not available for the Wadden Sea Islands.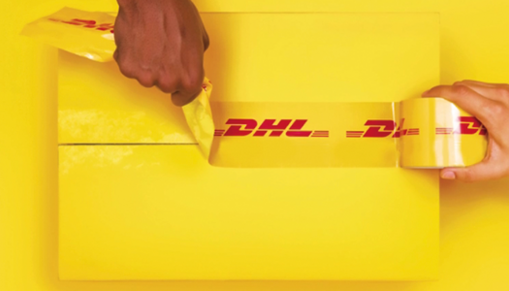 Pallets and parcels
From the tiniest parcels to the tallest pallets; at DHL eCommerce we handle it all. When we come to collect your shipments, we take everything in one go. As the same applies for deliveries, we can provide one complete service for all types of parcels.
Tailor-made solutions
From small webshops with growth ambitions to the very largest fashion brands: everyone benefits from a flexible shipping partner with experience and knowledge of the logistics process. Whether you want to deliver more sustainably or implement a future-proof omnichannel strategy - DHL eCommerce offers customized solutions. Read the stories of our customers, with whom we are building tomorrow's logistics network together.
Read what our customers say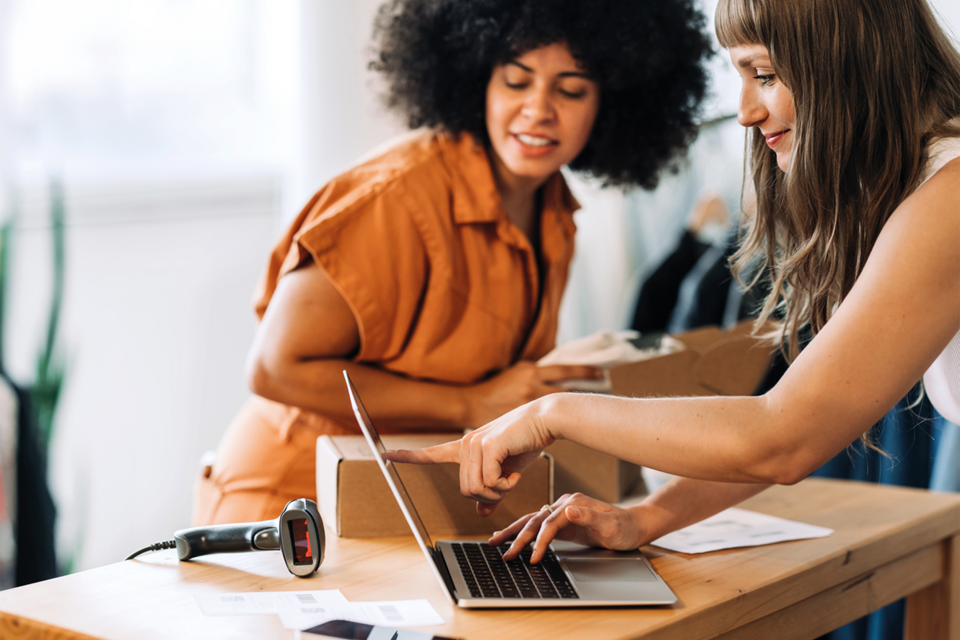 DHL For You Vandaag
Same-day service
With our additional service DHL For You Vandaag, we reduce your delivery time. You process your evening orders the next morning and deliver them to us before 1:30 PM. We will deliver them the same evening between 5.30 and 10:00 PM. Well before bedtime!
Application form or more information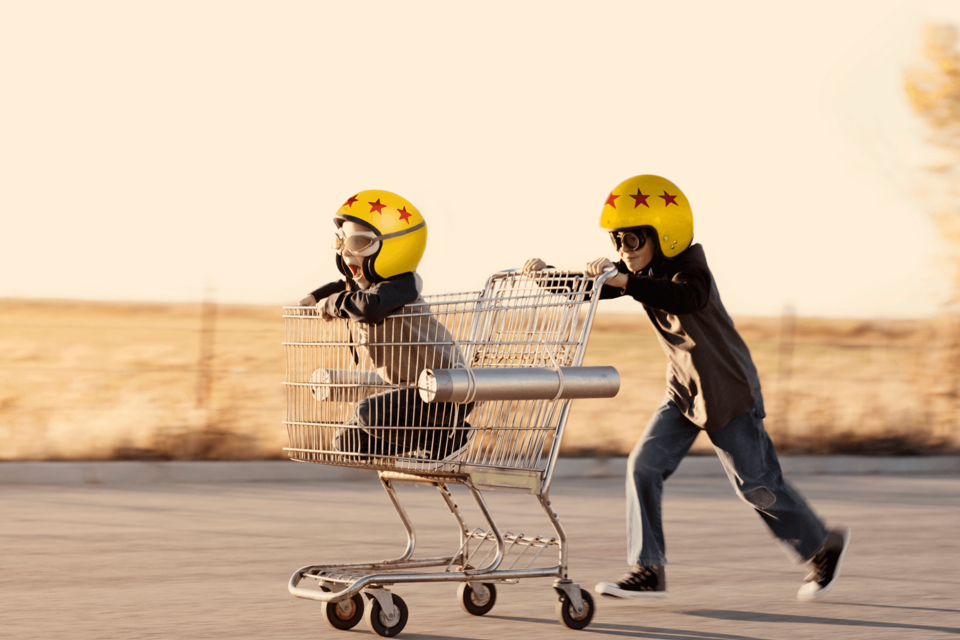 Packaging advice
Get the most out of your packaging
Our couriers handle each shipment with the utmost care to deliver them quickly and safely at the right address. But you can also lend a hand. By smartly packing your products, you not only protect them from damage, but also create more recognition for your brand. If you're interested in the various options, our specialists are here to help.
Read our packaging advice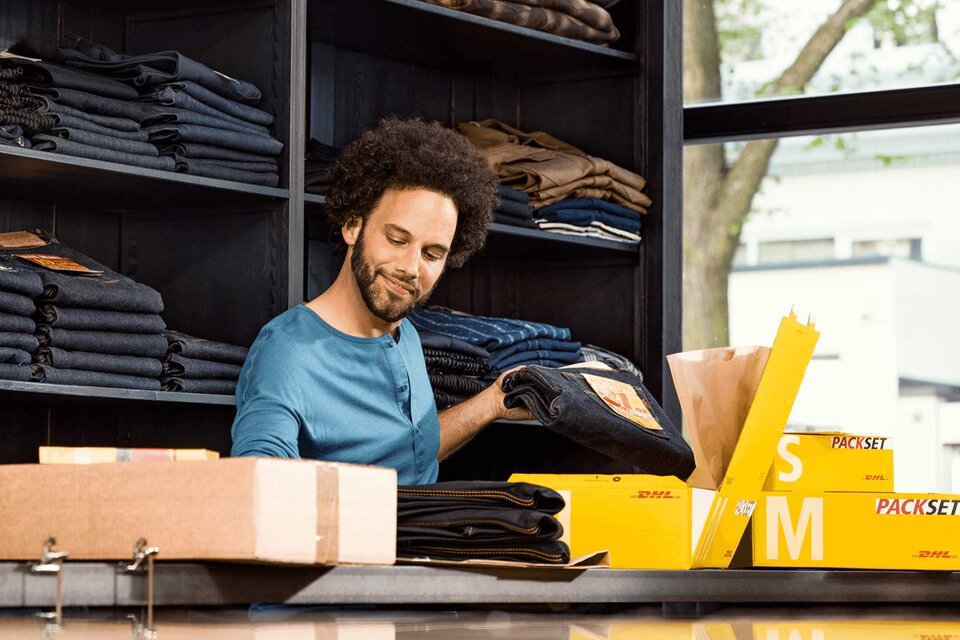 "A new look for logistics thanks to flexible stock"
Sector manager Retail
Karin Captain
"Empty shopping streets and spikes in parcel delivery: the pandemic rapidly took e-commerce to new heights. Just look at the success of omni-channel sales via market places. Our prediction? Retail companies which succeed in refining their distribution strategies and serving customers with flexible stock will emerge from the pandemic in the strongest position. They have opportunities in Europe to choose from as well. We would be happy to roll up our sleeves to help you in this regard."
Read the entire article (in Dutch)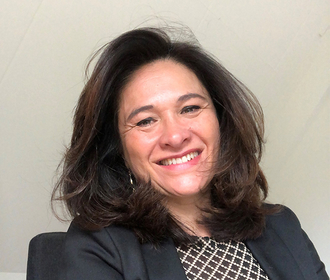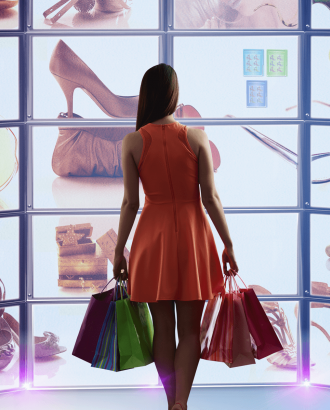 Our customers

Will you become our next partner?
Amacom, the Amazing Company B.V.

"Together with DHL, customer satisfaction is guaranteed"
Operational Director
Robert-Jan Merison
"As a distribution and fulfillment partner in consumer electronics, among other areas, we require a flexible carrier that can provide input. For example, by scaling up and down at the right moment. DHL is that carrier. They enable us to keep the promises, and that sees to satisfied business and private customers. Our partnership enables us to provide the service our customers expect from us!"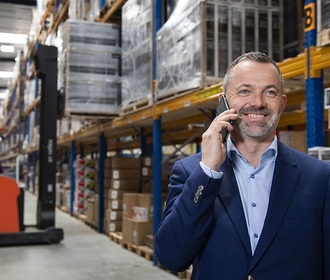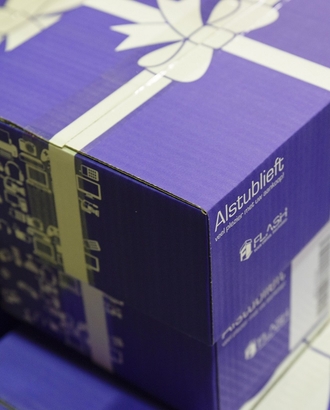 Score

"Deliver a 24/7, omni-channel customer experience"
Operations Manager
Harold Söser
"It's fantastic to have an agile partner who thinks in terms of solutions. With DHL, we're building an omni-channel customer experience so that we can provide 24/7 support to our customers and partners. They're always our number-one priority."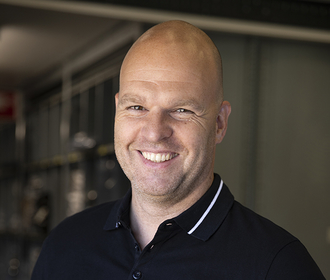 Bomont

"Right now, in particular, trust is important"
Operational Director
Nawish Baars
"In the current corona period, it's important that we, as a retailer, are better able to help our customers. That way, we can make them extra happy with their online orders. DHL ensures that parcels arrive quickly and safely at the doors of satisfied customers. We are stronger together!"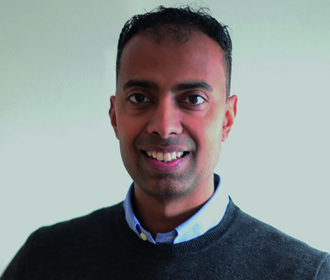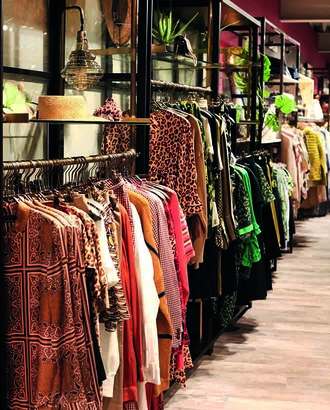 Beautyplaza

"They think in solutions and actively inform us"
Business Development Manager
Bob Amian
"We have been partners of DHL for nearly five years. You could compare our partnership to a good wine – it improves with age. DHL works with us to identify solutions, and actively informs us. We can see how this improves workflows, even during peak periods."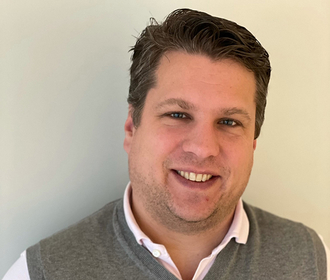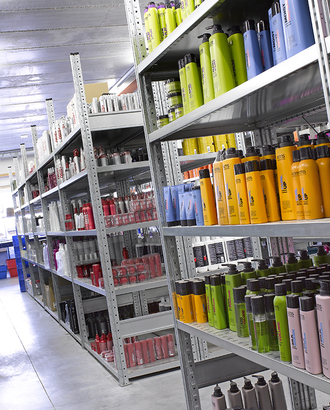 Simian

"As a printing business, there's one thing we don't worry about: the mail"
Owner
Wouter Haan
"We send out around 1,500 parcels a day. It doesn't matter if our client is in Brussels or Rotterdam, they want their product the next day. We promise that and DHL delivers."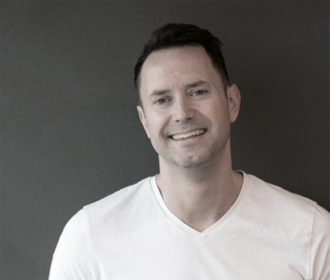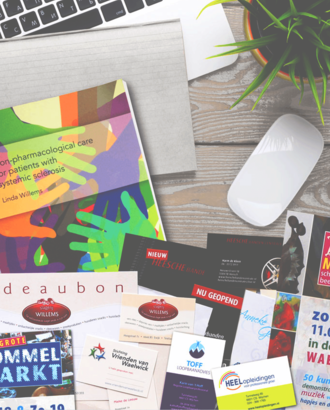 Jeans Centre

"Great collaboration, on the ball"
Manager Logistics
Roel van Aarle
"Our approach is omnichannel, which means we can deliver to our customers from the store and from e-commerce. DHL eCommerce has been doing that for us for the last two years, as well as returning packages via DHL ServicePoints."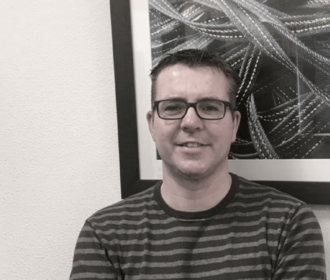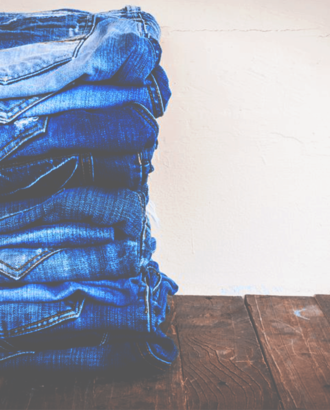 Donelli

"E-commerce is growing, DHL eCommercefollows"
Head of E-commerce
Nick van de Kerkhof
"DHL eCommerce keeps logistics simple, constantly innovates, and offers a range of online services. Want a delivery at a certain time of day, on a Saturday, return labels, or international shipping? We can handle it all, just like you'd expect from a partner."