Send a parcel

0 to 20 kilos? Send it with us!
Perhaps you've sold sneakers online or it's your aunt's birthday in Athens? We make sure that every parcel reaches its destination quickly, starting at €3.45. Send your parcel from your local DHL ServicePoint and easily follow it with the My DHL app. Once it's reached its destination, you'll receive a message.
Send online with My DHL
Online shipping
Open the My DHL app, select the weight of your parcel, and enter your details and those of the recipient. After paying for your shipment with iDEAL or credit card, simply drop your parcel off at your nearest DHL ServicePoint. Show the QR code on your phone and we'll provide the shipping label. Prefer to print the label yourself? You can! You'll find it in the app and in your inbox. Just affix and you're done!
Send directly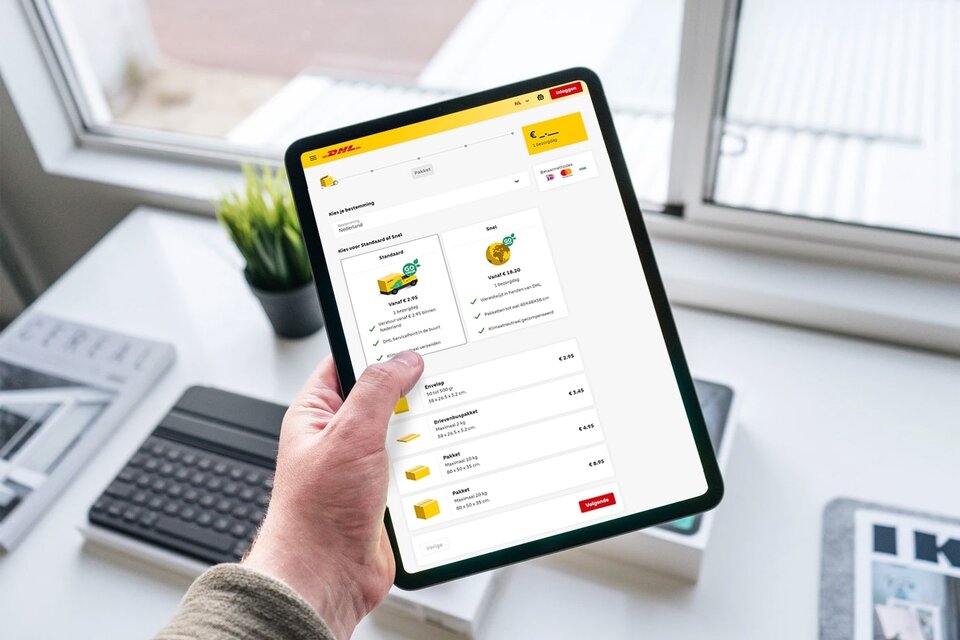 Mailbox parcels
Whether the recipient is at home or not, we can always deliver a parcel that fits through a mailbox. At DHL you send a mailbox parcel from € 3.45, and of course you get all the additional services that come with a standard parcel shipment. View all rates and maximum dimensions.
Send a mailbox parcel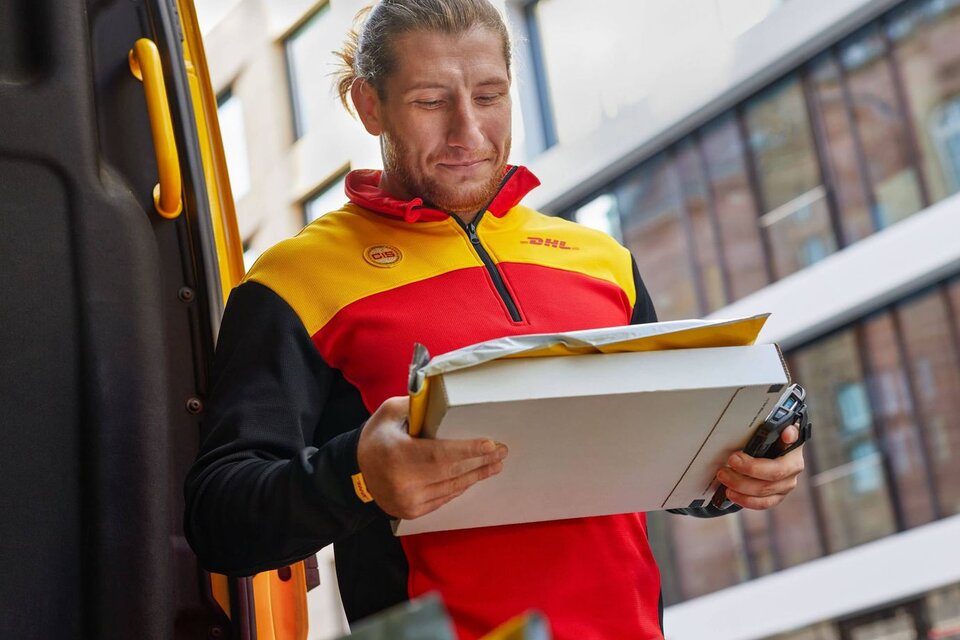 Packaging tips
Our couriers take excellent care of your parcel, but we always appreciate a helping hand. Learn how to package every parcel smartly before shipping, meaning sturdily with as little empty space as possible inside. It really makes a difference!
Read the tips
International network
Are you thinking about shipping a parcel abroad? DHL knows the road like no other. Our shipping services ensure that your parcel can be shipped to wherever you need it to go, as long as it is an address on planet earth.
International shipping
Competitive rates
We ship parcels within the Netherlands for as little as €3.45 and internationally for €10. View all of our extra services, delivery times, and rates per country.
Calculate the costs
Now you don't even need a printer!
Using our online service to send your parcel? For parcels sent to addresses in the Netherlands, you don't need a printer! This means you can now sort out the shipment from your phone. Select the 'no printer at home' option in the shipping service, and hand your parcel in at a DHL ServicePoint. Scan the QR code, and we will provide the shipping label. Sorted in a jiffy!
Ship directly
Frequently asked questions
We're there to help as soon as we can. We've put together a list of FAQs that may just provide an answer to your question.
When will DHL deliver my parcel?
If you're sending your parcel to a Dutch address, it'll normally arrive the next day, provided you dropped off the package in time. Due to busy times your shipment may take longer to reach its destination. International transit times depend on the destination country.
Where's my nearest delivery point?
You can send your parcel from a DHL store or leave it in a parcelstation to be sent later. With 4000 points in the Netherlands, there's sure to be one near you. Find your DHL ServicePoint.
How will I know when my parcel has arrived?
Use track and trace to pinpoint your parcel in the Netherlands at any time of the day. Use international track and trace to follow other parcels. Make sure you have the shipment number and the recipient's postal code, so we can tell you exactly where your parcel is. We'll e-mail you as soon as your parcel has been delivered.