Your trusted app for carefree delivery
Online shopping has received an unprecedented boost during the pandemic. The My DHL all-in-one app not only allows consumers to conveniently trace the whereabouts of their parcels; it also lets them choose exactly when and where they want their parcels to be delivered. It couldn't be any easier! My DHL is compatible with iOS, Android and web platforms and always provides the best user experience, no matter which device you use it on.
Trace your parcels
My DHL shows you the exact whereabouts of every parcel: whether it is being sent to you or by you, or if it is being returned to its sender. All of this is presented in a single, convenient overview. You can select the parcels you want to see by entering your e-mail address, or the e-mail addresses of any other persons with whom you share a household. Thanks to advanced technology, we can also show all other parcels that match your address for full control of all parcels you are sending or expecting to receive.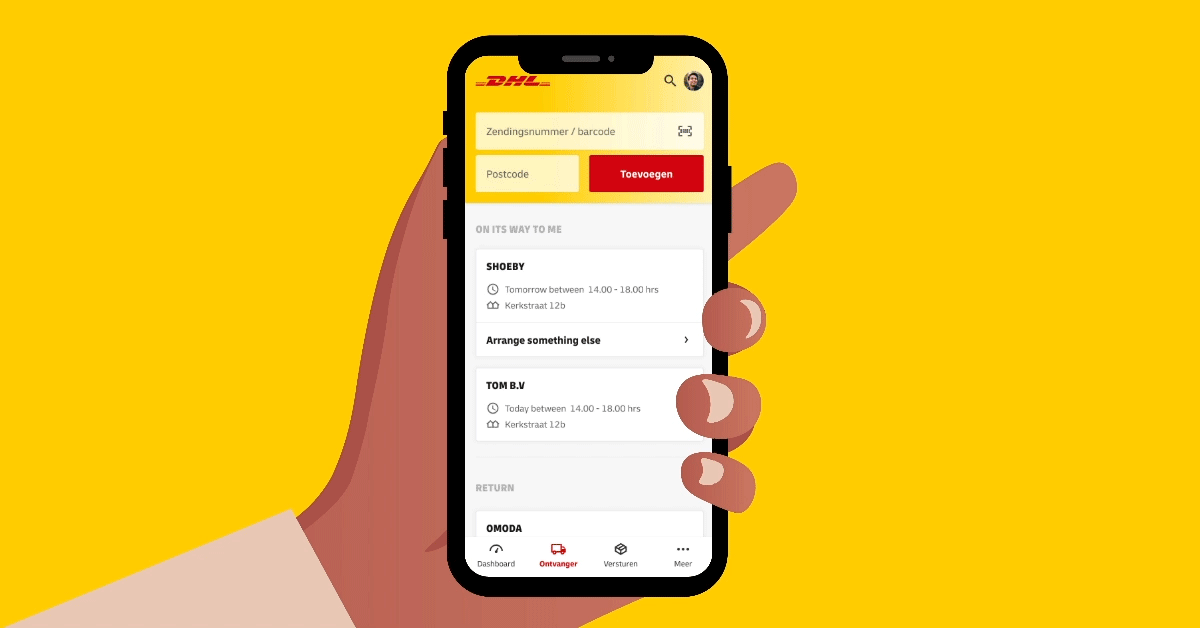 All your packages delivered your way
Do you want to decide how you receive your packages? Then we have good news: in the My DHL app, you can now easily set your delivery preferences. Go to your profile and choose a DHL ServicePoint in the neighborhood or a convenient place around your house. If we are allowed to deliver the package there, we will. Do you change your mind? No problem, just change your preference.
Last-minute changes
Are you expecting a parcel? Changing the delivery time and location was never easier thanks to My DHL! These changes can be applied from the moment DHL has been given custody of your parcel until we have arrived at your doorstep. Would you like to inform us of any delivery preferences – such as your preferred DHL ServicePoint, or a safe place just outside your house? Let us know through the app, and we will leave your parcel for you at this location.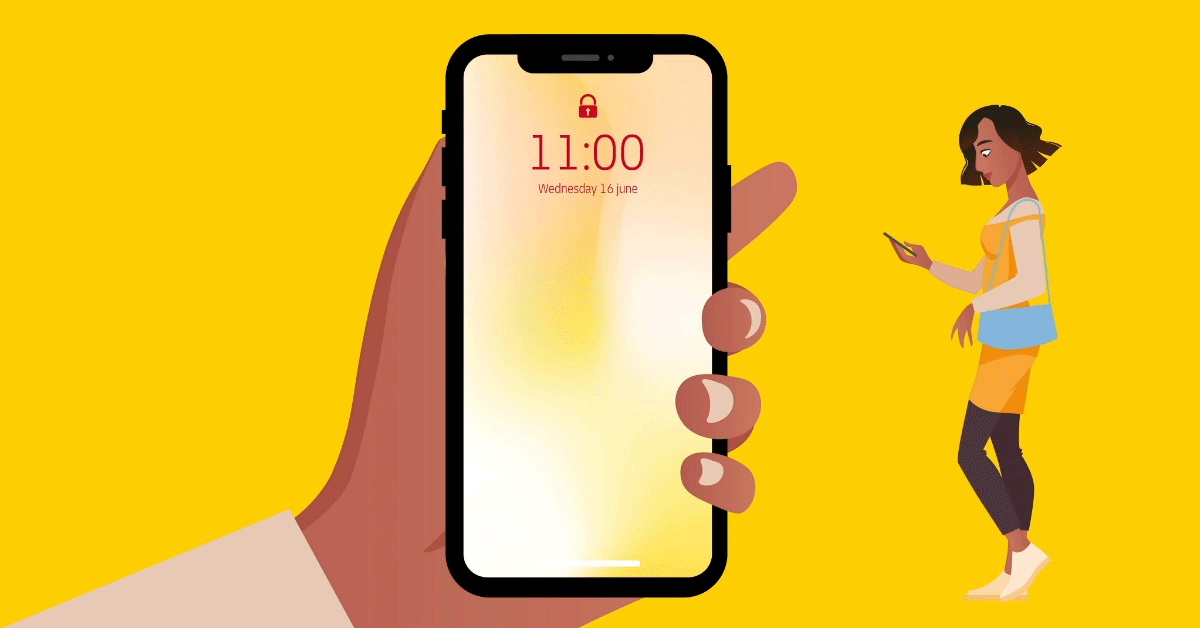 Sending a parcel was never this easy!
You can send a parcel within the Netherlands from as little as €3.95. Delivery to the rest of the world is also possible: we deliver in 220 countries! Whether you are sending a parcel to a friend in a faraway place or someone in your own neighborhood: save their addresses in your app and they will be entered into the system automatically from now on. This makes sending a parcel almost as easy as sending an e-mail!
Fast contact through our chat function
Do you have a question? Thanks to the in-app chat function, you can talk to our chatbot Tracy or consult one of our employees directly if you have a question. And if you have any suggestions for improving the My DHL app, we'll be happy to hear them through the app's special feedback button. Of course, we are always happy to receive compliments too!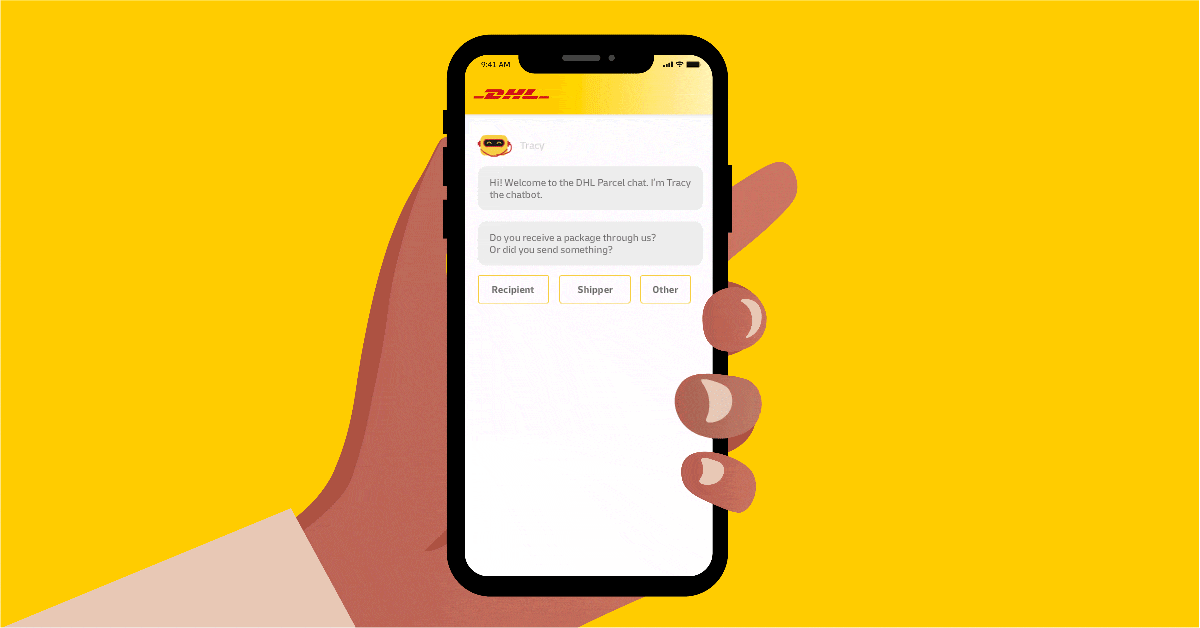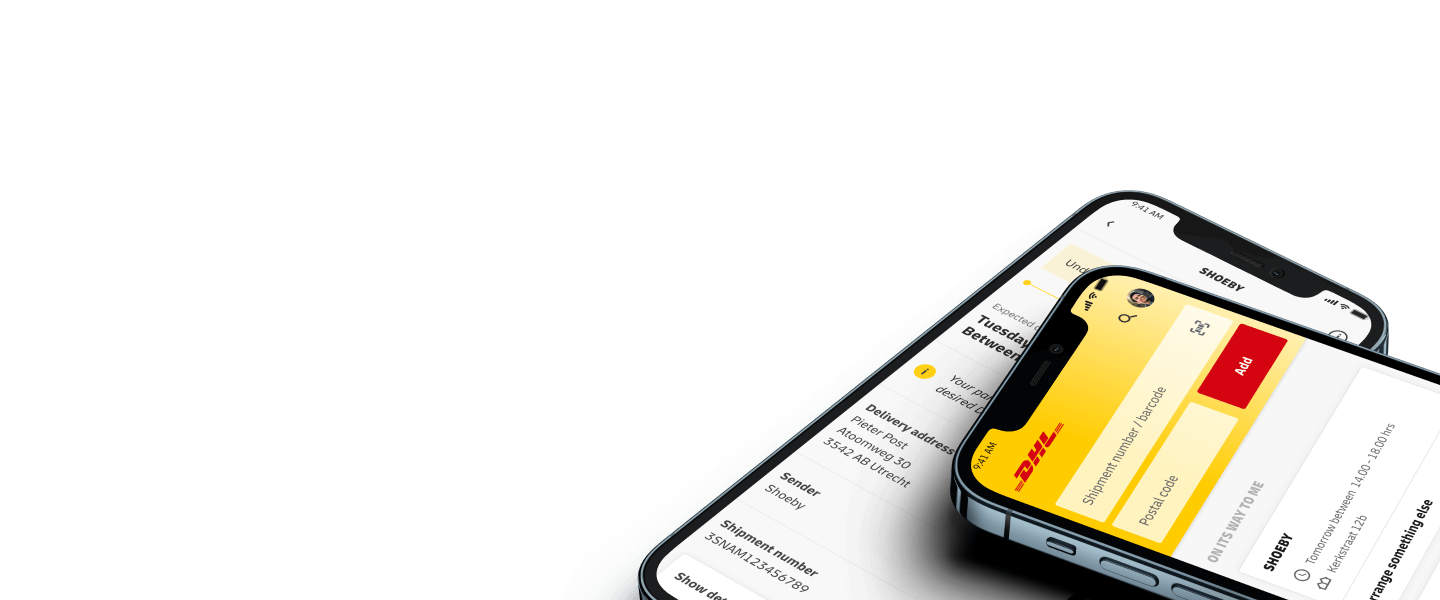 Super-sleek yet intuitive design
All the basic functions in My DHL can be accessed in a single click. The big secret to our success? Simple yet effective UX. By combining an intuitive design with logical navigation flows, we offer senders and recipients a really "wow-that-was-easy" experience.
My DHL is a hybrid app. It was developed in React.js as a web app, in which the design was enhanced using the React Native framework. This app is actually three apps in one: for web, iOS and Android platforms. This advanced set-up makes it possible to develop the software for all plants, simultaneously and even faster than ever. As a result, everyone can benefit from the newest features in no time at all, regardless of the device on which they use My DHL. Not only that, the app hardly takes up any space in your storage!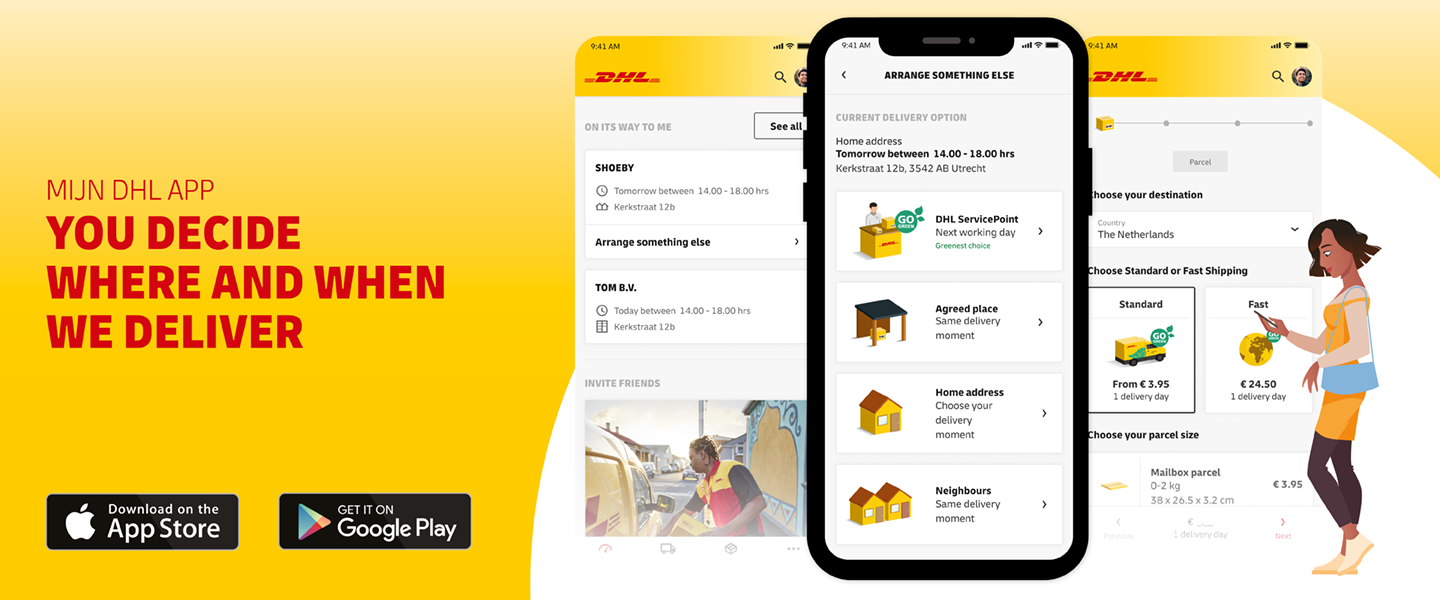 Download
Now in the App-Store and Play Store
The official My DHl app is now available for iOS (from OS 13) and Android (from OS 8) devices.
Our in-house app team is dedicated to improving the app and is constantly experimenting with new options, each and every day. There are some great new and innovative 'tours de force' in the pipeline, such live tracking of parcels. We are also working on a loyalty program that lets recipients earn points if they contribute to sustainable delivery.
Millions of satisfied customers
Appreciation for My DHL has only been growing ever since it was launched in the App Store and the Google Play Store in March 2021. We have been informing senders and recipients of this convenient app through delivery notifications and have also been promoting it through marketing campaigns. We take the reviews provided by our users very seriously indeed: we read every review posted in the app stores and collect suggestions for improvement, which are subsequently addressed by our app team.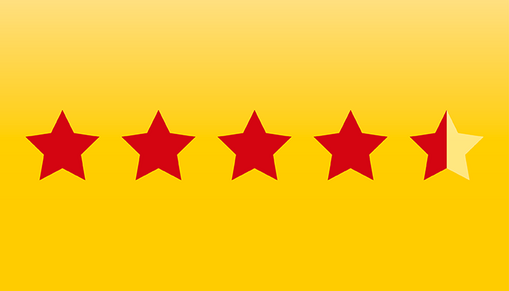 App Store reviews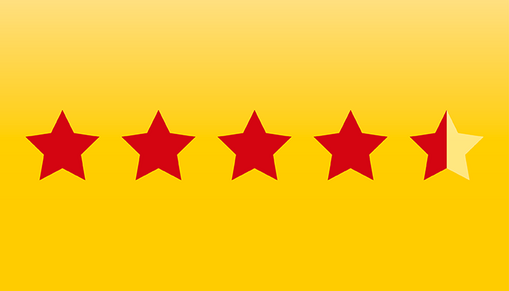 Google Play Store reviews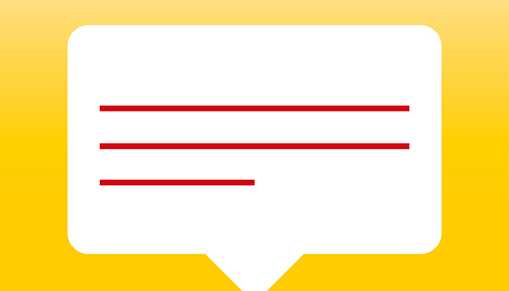 30,000 reviews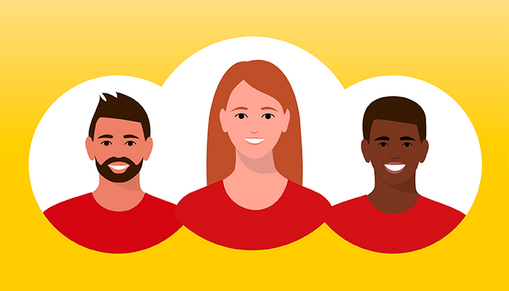 2 million Users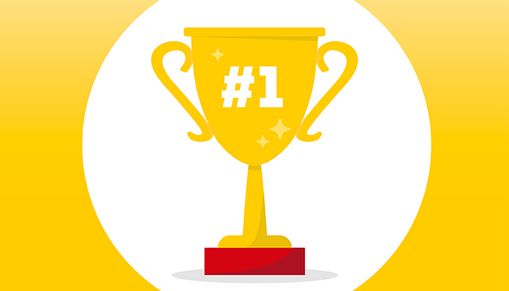 The #1 free app