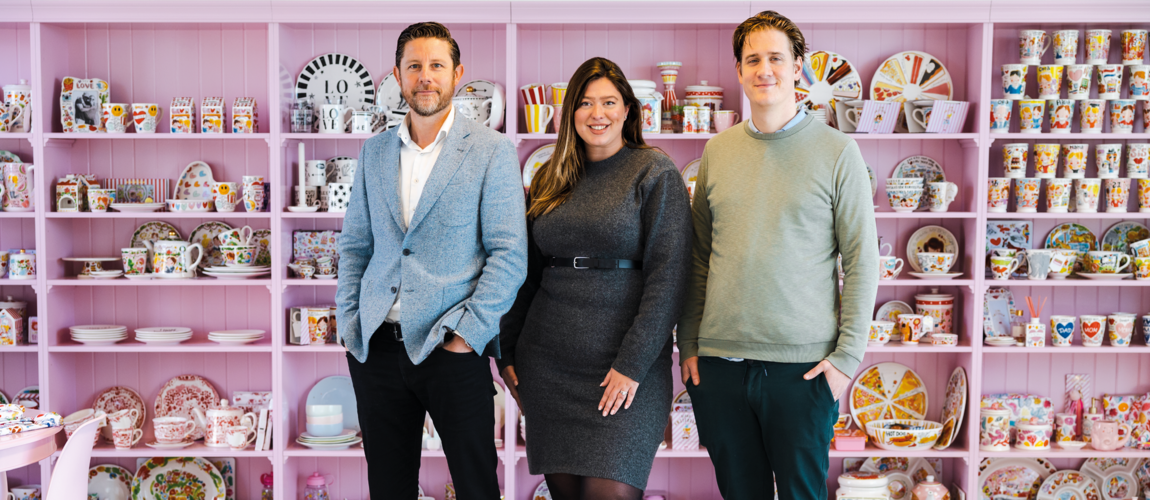 Their cheerful dinnerware brings color to many households: Blond Amsterdam. They once started as a store cum small webshop, in the Amsterdam Pijp area. 'Sitting there with our monitors on cake trays,' recalls logistics manager Mark Nieuwenhuijs. But in a short time internet sales exploded and not much later the now expanding team moved to Lijnden. Now, with DHL Parcel, they ship about 50,000 webshop orders per year. And, since January 1, also large business packages and pallets, to supply stores.
Happy and reliable
You can recognize the touch of Blond from afar: blushing, colorful illustrations with sharp text. First they appeared only on tableware, later on other products - from greeting cards to comforter covers. You can also order products with a personal text. Owners Femque and Janneke - both blondes - studied at art school and have one mission: to make people happy. And of course DHL Parcel is happy to help deliver all those packages safely and on time.
Perfect partners
It comes down to trust, Mark believes. 'DHL Parcel has proven itself with consumer deliveries, even in challenging times. Our packages get delivered. Period. That's how we keep our promise to customers, and we feel that's important. That's why we decided to have DHL Parcel also supply our 250 outlets starting this year - from department stores like Bijenkorf to small booksellers. That distribution takes place through our wholesaler, Lifestyle Brands.'
Bonding in business
While online sales are increasing, supplying retailers remains essential to Blond's sales. Mark: 'We therefore attach great value to the large and small stores we deliver to. Then it's nice to have a logistics partner who understands that. If something goes wrong in the delivery to stores for example, you disadvantage their competitive position. This is particularly annoying for small retailers. The regular DHL drivers deal with this pleasantly and practically, because they already know the customers and ensure that they deliver when it suits the retailer. DHL Parcel has also agreed time slots with a number of larger retailers, so that we can always deliver extra parcels later in the day - they are driving that route anyway. That's very handy.
All year round owners Femque and Janneke design all the products themselves. Then you want to spend as little time as possible on logistics
Mark Nieuwenhuijs, logistics manager Blond Amsterdam
Smart systems
DHL Parcel is also moving with the times and is cleverly capitalizing on innovative techniques, Mark believes. 'Take My DHL Parcel, for example, a handy tool that lets you manage your parcels. We have linked the My DHL Parcel modules to our own backend. This allows me to easily read and filter reports, for example by delivery status, destination or shipment type. We can also use it to create tickets for support. Useful for both our customer service and that of DHL Parcel, because the system keeps track of what customer contact there has been.
(Text continues below the picture.)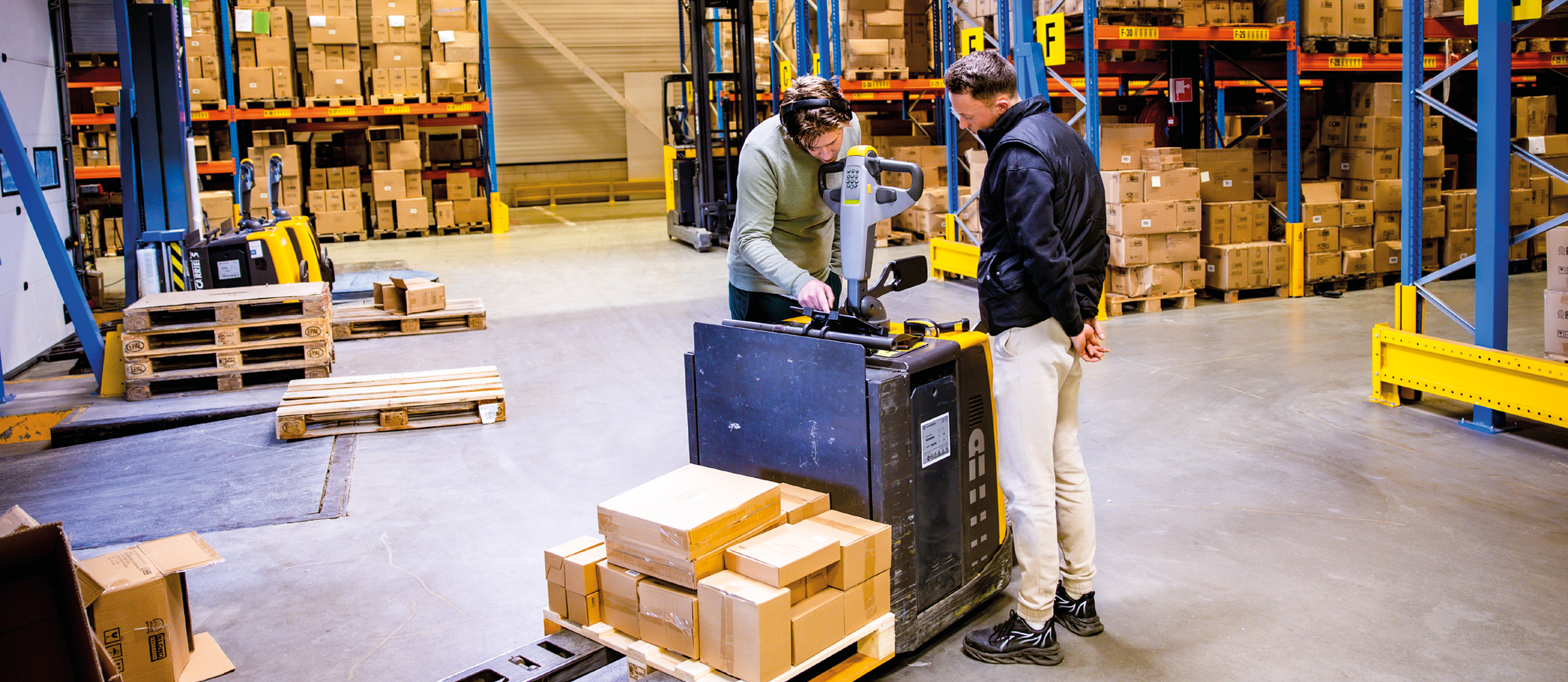 Time-saving tools
But there is more, because now that the webshop has grown so much and processes are becoming more complex, Blond increasingly needs smart tools to work more efficiently. For example, they have an API link with marketplaces such as bol.com and Amazon. As a result, shipping information is automatically shot back and forth between DHL Parcel and those parties. That saves a lot of manual input.
Quick links
Blond Amsterdam is a fairly flat organization. Mark: 'That's why it clicks well with DHL Parcel. You immediately get the right person on the line or they simply drop by. Like the other day: account manager Linda and area sales manager Bart walked around and said that we had to replace our print head. They were leaving a mark on the barcodes. Nice and pragmatic and no-nonsense, that suits us well. Or take the Valentine's Day rush, when we ship more pallets than fit in the truck. No problem: that same afternoon they drive up and down again to deliver the rest.
You notice in everything that we ultimately have the same goal: satisfied customers. First it was only consumers, but as of this year we also supply our outlets efficiently and smartly with our beautiful products. And in that, yellow and pink go just as well together!'
Photo caption, photo 1: Bart van Cleef and Linda Janssen of DHL Parcel with Mark Nieuwenhuijs in the Blond Amsterdam showroom
Photo caption, photo 2: the Blond Amsterdam warehouse