Behind-the-wheel benefits
There are many advantages of working for DHL as a courier or driver. You have a lot of freedom and independence and you're never far from home, as DHL is everywhere. But there's more:
Choose your own routes, when and where it suits you
You'll be contracted by DHL and work under a good collective labor agreement
You can always work close to home, because DHL is everywhere - especially in Rotterdam
You spend a lot of time on the road and outside in the fresh air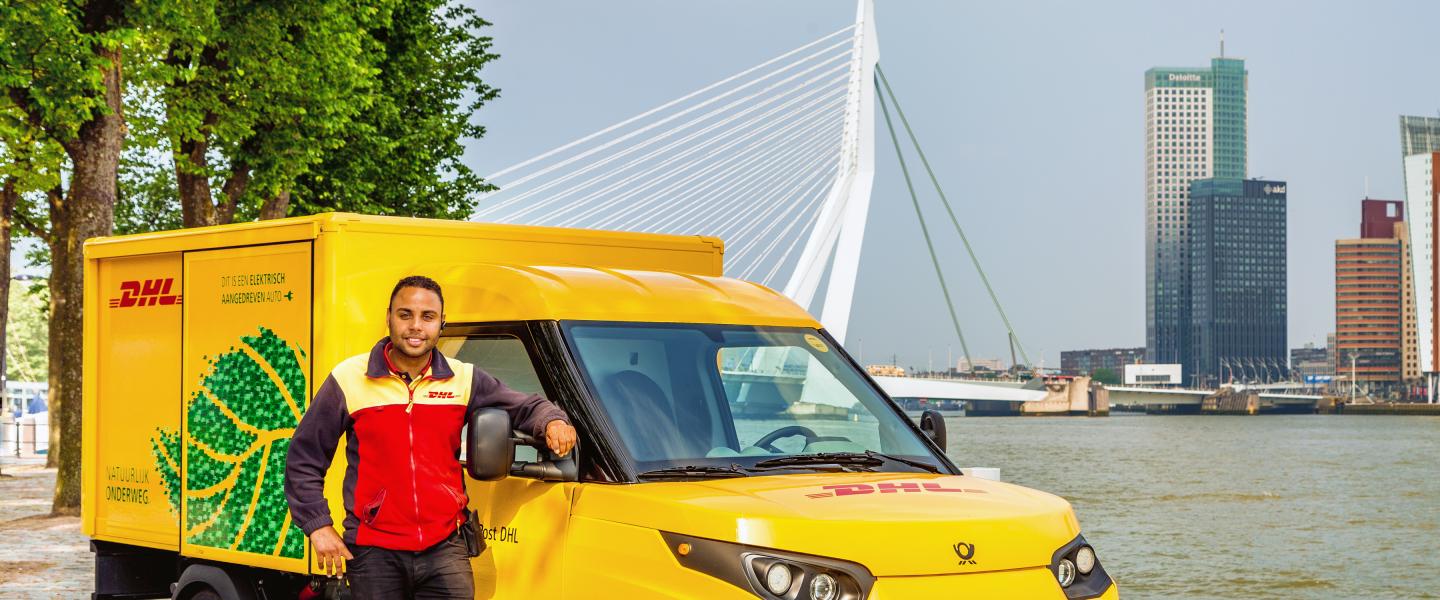 Interested?
Can you picture yourself in one of our yellow vans? See if you match our profile!
You have a valid driver's license, are a great driver, and have great manners in traffic.
Clients look forward to your arrival, as you're social and service-oriented: you are a delightful driver!
You don't shy away from rolling up those yellow sleeves and getting some work done.
Because you're proud to work for DHL, you always make sure that you and your van are presentable.
You can handle stress and can creatively resolve unexpected situations on the road.
You work well with the co-workers on your team.