Zero emissions

Heading towards zero emissions
We want to deliver your parcel quickly and safely, but we don't want to have a negative impact on the climate. That's the reason we have one goal in mind: to bring our CO2 emissions down to zero as fast as possible. An example of how we are achieving this is by increasing the number of electric vehicles in our fleet. Since 2021, we have the largest fleet of electric vehicles in the Netherlands. Where necessary, we use hydrotreated vegetable oil (HVO100) for fuel. That's extremely sustainable! We want to take it to the next level: our goal is to deliver the last mile to the consumer fossil-free by the end of 2023.
Stronger together
The only way to make a real impact is to join forces. That's why we create smart delivery options for you to receive your parcels. You can use the Mijn DHL app to specify where and when you want to receive your parcels – at a DHL locker, or at an agreed place. Our aim is to deliver every order the first time. It's convenient for you, as it saves us having to make an extra trip to your area. And it's better for the planet, because everyone does their bit. Besides making deliveries, we're also keen to talk with our customers, share our knowledge, and give advice about sustainable deliveries.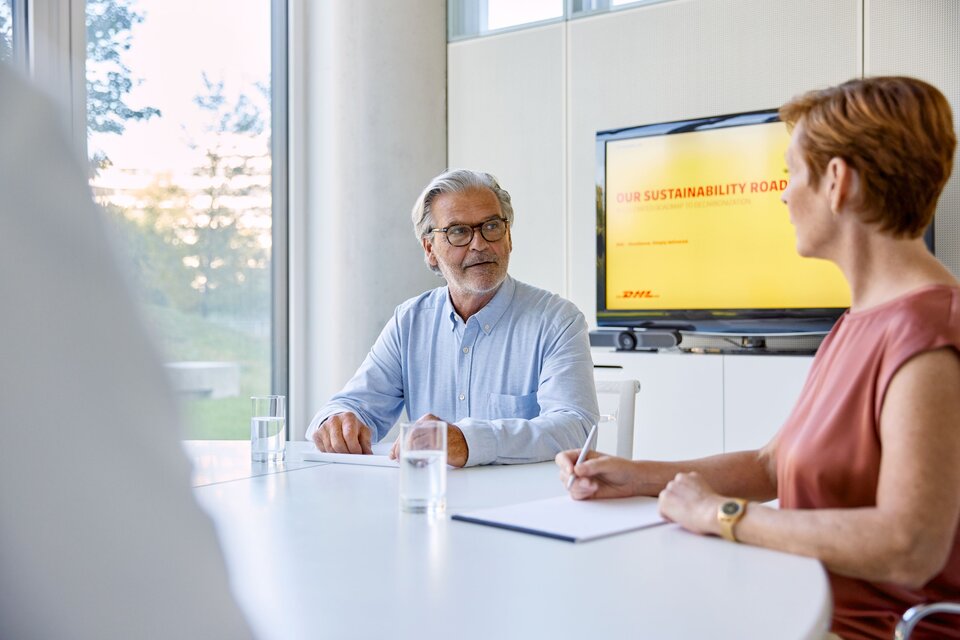 More green, less CO2
If we're going to achieve our zero-emissions goal, we need to focus on the entire supply chain. That's why we're investing in sustainable partners, projects, and initiatives. We offset any remaining emissions in our SGS-certified projects. We're also investing in nature restoration projects carried out by Land Life Company. We're actively reducing the amount of carbon in the air thanks to our large-scale reforestation projects in Spain, Portugal, and Iceland. We're also restoring ecosystems and biodiversity. 
In the space of just two years, we've planted around 600,000 trees on 450 hectares of land. In the next few years, these trees will remove a total of 110,700 metric tons of CO2 from the air. 
More about restoring nature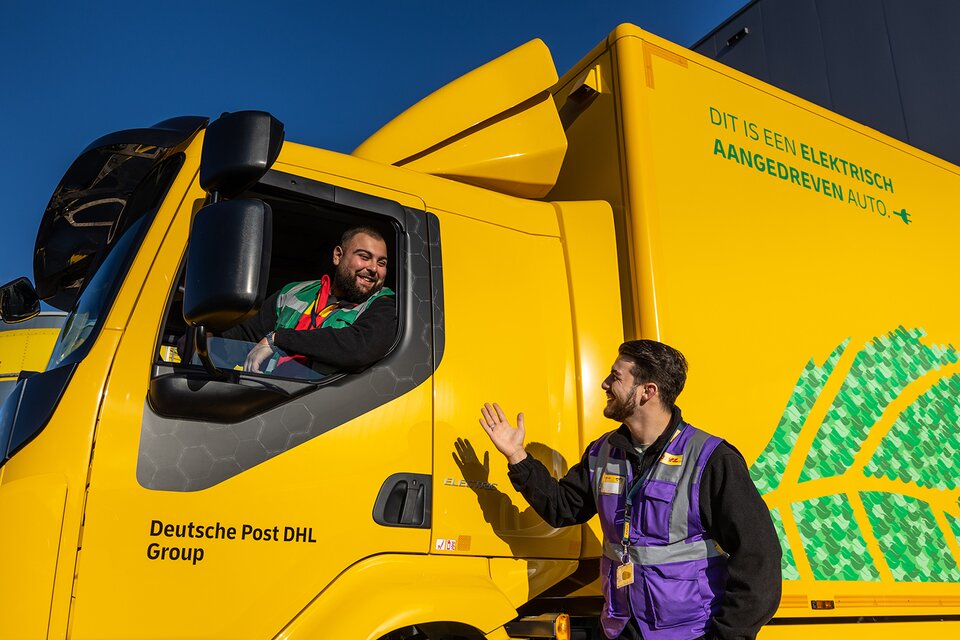 Partners in sustainability
Only by working together, will we make real strides: for example, we're proud partners of Vinted and Nespresso.
Your vintage clothes shipped by DHL
Delighted with the secondhand clothing you purchased online? Then DHL will come and deliver your vintage pearls. Because DHL is Vinted's logistics partner, and we're proud of that! Each week, we deliver thousands of orders in the Netherlands, Belgium and beyond. Buyers and sellers simply choose one of the various shipping options. The  most sustainable option is the most popular: seventy per cent of our shipments go from ServicePoint to ServicePoint. We do this largely with our electric vans.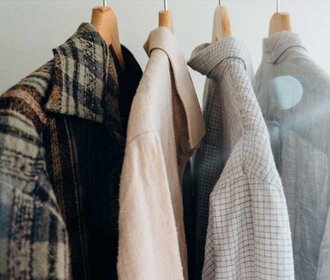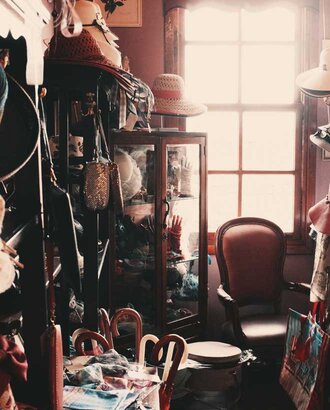 Finished your coffee? Recycle your cup!
Starting the day with a good cup of coffee – what more could you wish for? Nespresso provides just that simply using one coffee capsule and pressing a button. But every capsule that ends up in the garbage is one too many. DHL is therefore working with Nespresso on a sustainable solution: they produce their capsules from 100% recycled aluminum, we collect them, and bring them to a recycling point.
The beauty of aluminum is that it can be recycled over and over, without losing its quality. Recycling also uses 95 percent less energy than producing new products. That's why it's a good idea to put your used capsules in a recycling bag and hand them to our courier, or a DHL ServicePoint. Enjoy your coffee but also support DHL with our mission to GoGreen in the process.