We are doing absolutely everything we can to reduce our CO2 emissions. We call that maximum reduction. As a large organization, we can really make a big difference. This is why we're making our entire logistical process sustainable. Green sorting centers, electric delivery vans, and smart delivery routes: all these contribute to a better future.
Putting emissions into perspective
DHL has the largest electric vehicle fleet in the Benelux. We already have 2,200 electric delivery vans, and we're constantly adding to that number. In cases where we can't yet go electric, we use HVO100 as much as possible. This renewable fuel emits 90% less CO2 compared with normal diesel and is produced from things like vegetable oils and fats, such as leftover cooking oil. Just another way we're protecting the planet!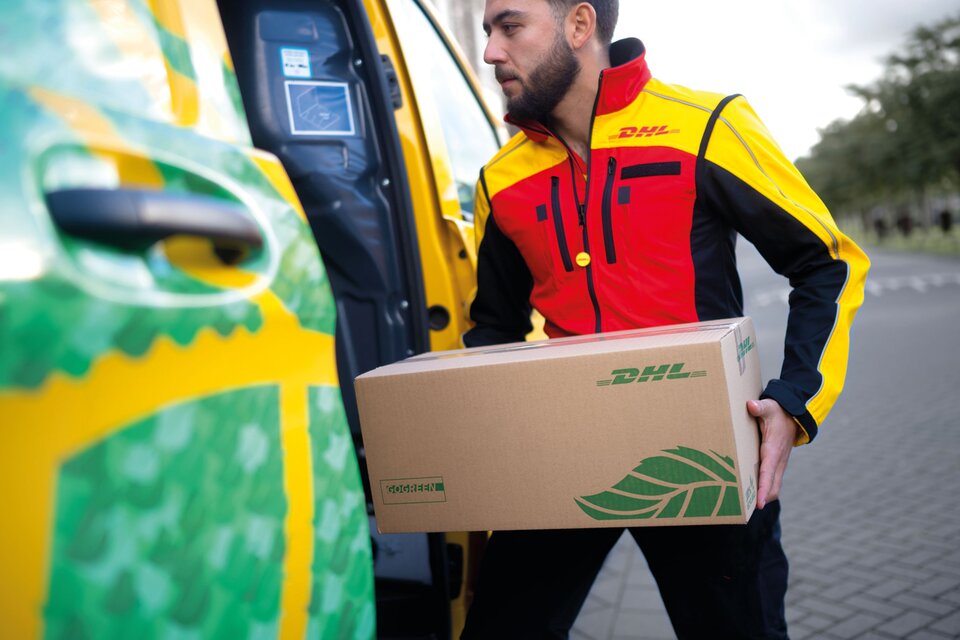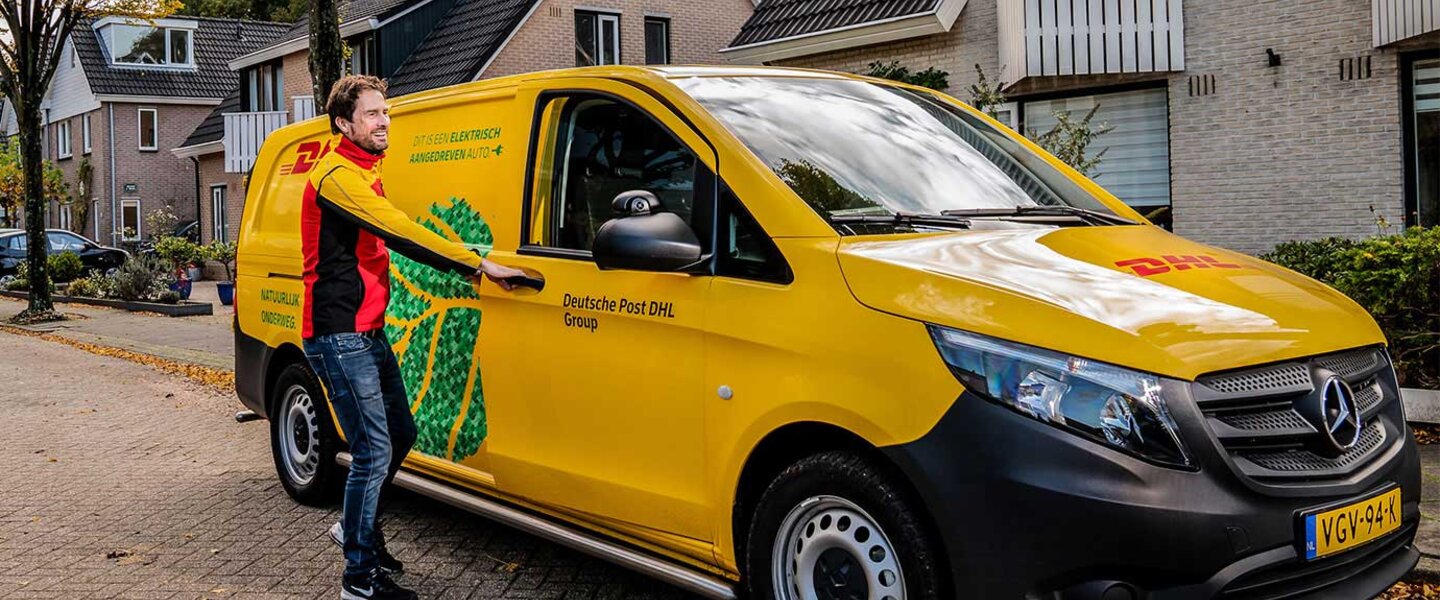 Your parcel's route
Taking on our responsibilities is helping bring about real change. Our ultimate goal is fossil-free logistics. To get there, we're taking big but also smaller steps: Every little bit helps. That's why we look at every part of our logistics process: from the moment your order is registered, until our delivery driver arrives at your doorstep. Would you like to know exactly which route your order took?
Take a look at your parcel's route