Responsible DHL

Connecting people, improving lives
DHL is the largest logistics service provider in the world. While we are incredibly proud of this, it also comes with great responsibility. Everything we do is about connecting people and moving society forward. In order to achieve this, we're constantly improving our sustainability in the broadest sense of the word. We're proud of that, too.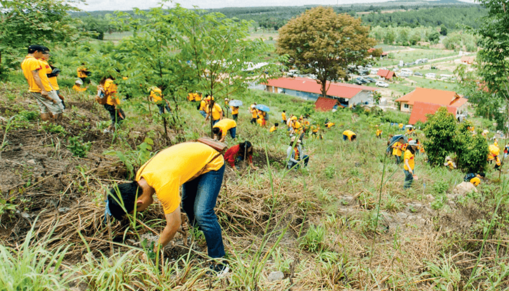 Green, Greener, Greenest
We have one clear goal ahead of us: to get our CO2 emissions down to zero. To achieve that, we are taking a number of steps. For instance, it is our ambition to drive fossil-free to the consumer from the end of 2023. We're offsetting any remaining emissions through our compensation program. The first electric delivery vehicles are already on the road, and we're encouraging our customers to use our smart delivery options.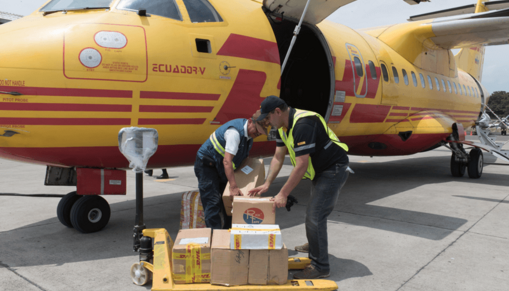 DHL for Everyone
DHL is committed to being an inclusive company where coworkers feel comfortable and can develop themselves. But this depends on having a safe atmosphere and the best possible working conditions. That's why we take good care of our couriers and our coworkers at the office. At the same time, we encourage them to help create a better world. Want to spend a day off supporting one of our own volunteer projects? That's what we like to hear!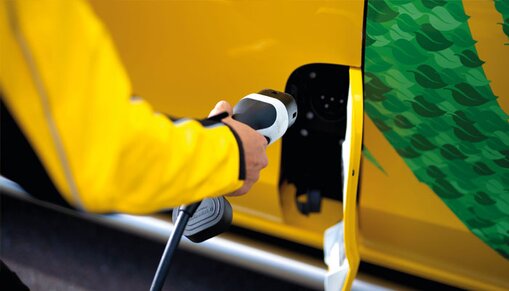 Reliable Delivery
We only work with ServicePartners who live up to DHL's standards and values. The suppliers we work with also accept our code of conduct. Transparency and compliance are two key words in the work we do. Being open keeps us focused on our own actions as well as on the commitments we have to our customers and our coworkers.
Social and sustainable impact
Every year, we invest 1% of our profits in social and sustainable projects. Our greatest ambition is to bring people together and improve their lives based on the three cornerstones of GoGreen, GoHelp, and GoTeach.
GoGreen
We're travelling at top speed to make our products and processes sustainable – but we want to go even faster. That's why we're rapidly building a new, green sorting center as well as 26 sustainable CityHubs, so that we can cut out any unnecessary journeys when delivering parcels. These buildings are gas-free and equipped with solar panels, and our fleet is fully electric.
Learn more about GoGreen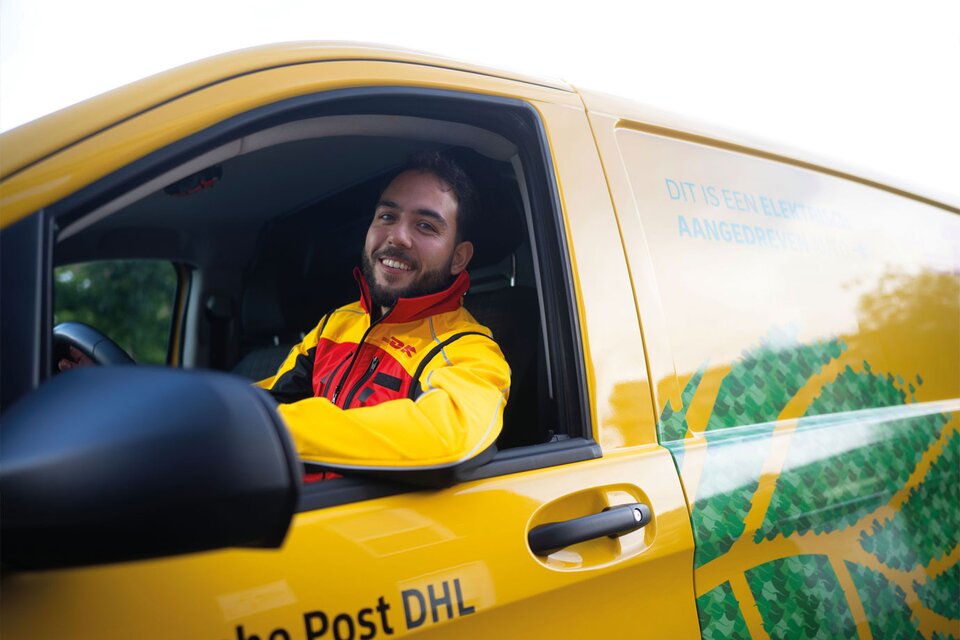 GoTeach
The best way to build a good future is by increasing opportunities for young people. At DHL eCommerce, we do this through our DHL Cares foundation. For example, our employees teach at Excelsior, Willem II, and FC Utrecht football foundations. We're also raising awareness of road safety: Our couriers work together with Veilig Verkeer Nederland to teach schoolchildren about blind spots.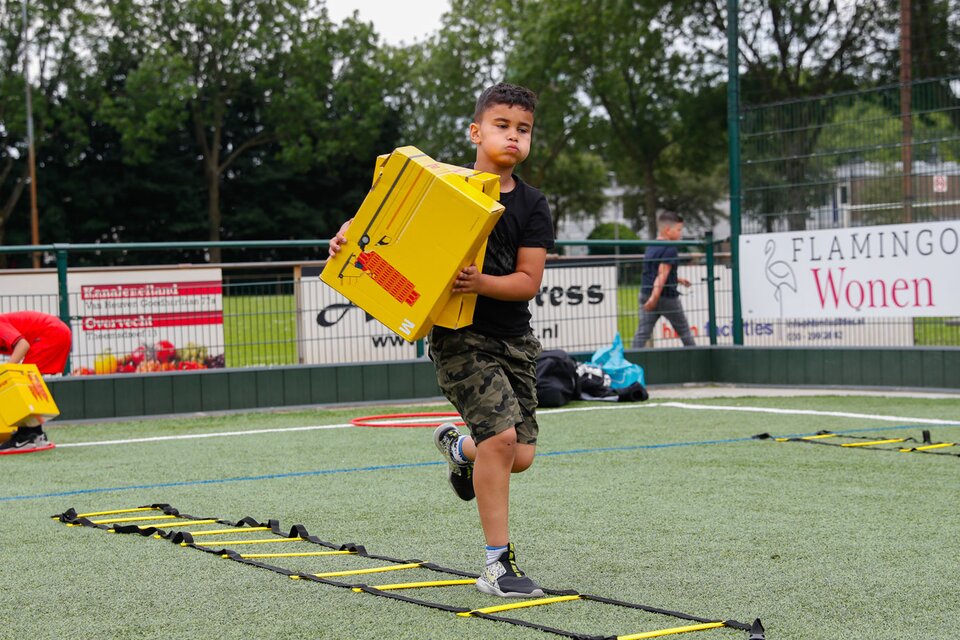 GoHelp
If there's a disaster anywhere in the world, our extremely dense and close-knit network can be a great help. The United Nations and other organizations really value our network and use it to provide emergency relief. With our logistics expertise and support, we give relief operations an extra boost. Through our DHL Cares Foundation, we support charities and social initiatives in the Benelux.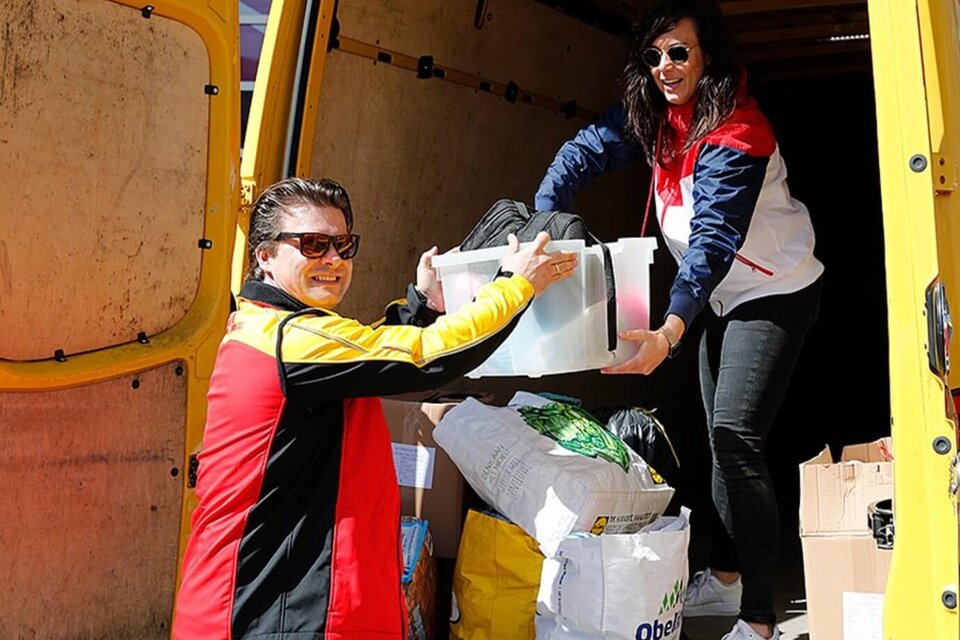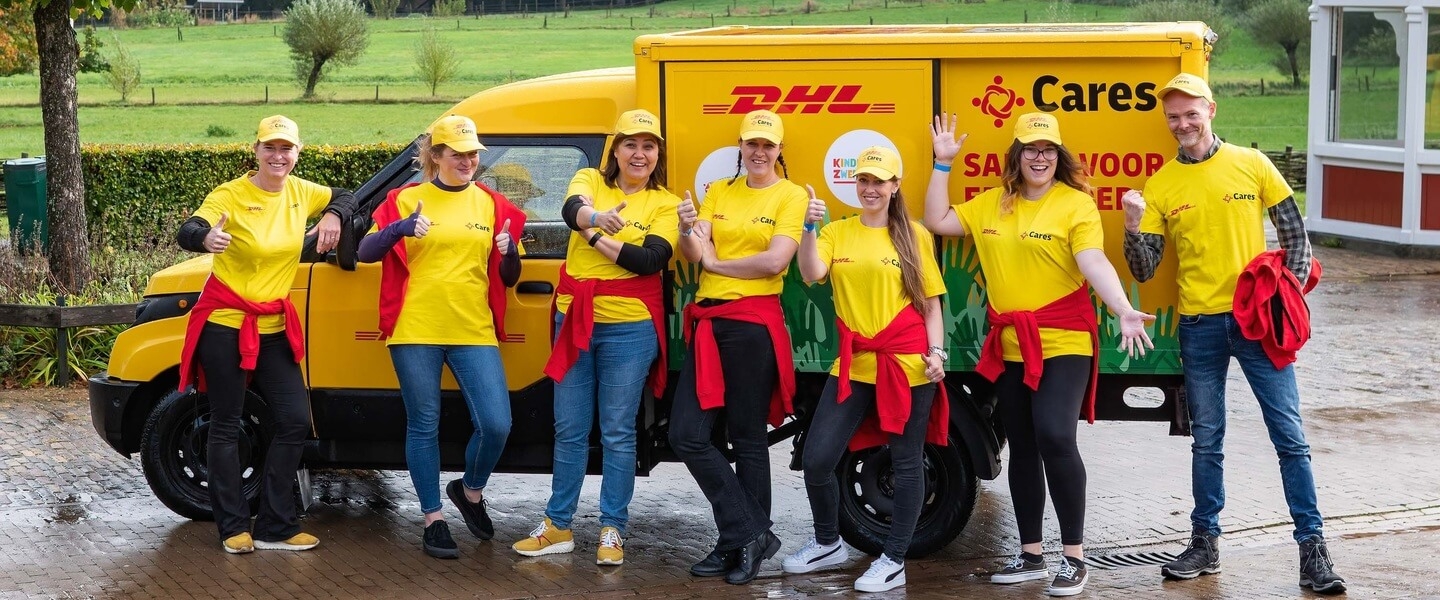 DHL Cares: working together to help others
The GoHelp, GoTeach, and GoGreen cornerstones are our DHL Cares foundation's way of supporting good causes and social initiatives in the Benelux not only with funds, but also with advice, resources, and people. By combining our strengths with those of our customers and partners, we're helping society move forward. In addition, we encourage coworkers to make a personal contribution to the community by supporting one of our volunteer projects.
Read more about DHL Cares