Track DHL eCommerce
You can easily track your shipment online with our track and trace tool – you'll know exactly where your DHL parcel is and when it's arriving. All you need is your shipment number. By entering the recipient's postal code, you'll see the sender and the recipient. So if your parcel is being delivered to your neighbor, you'll have their address.
Track and trace
Almost there!
It's great to be able to track your parcel, but you also want to know when to expect it. My DHL gives you an expected delivery time as soon as your delivery has been scheduled, all on your phone or tablet. If your parcel is with your neighbor or at a DHL ServicePoint, you can find the address in the app.
Download the My DHL app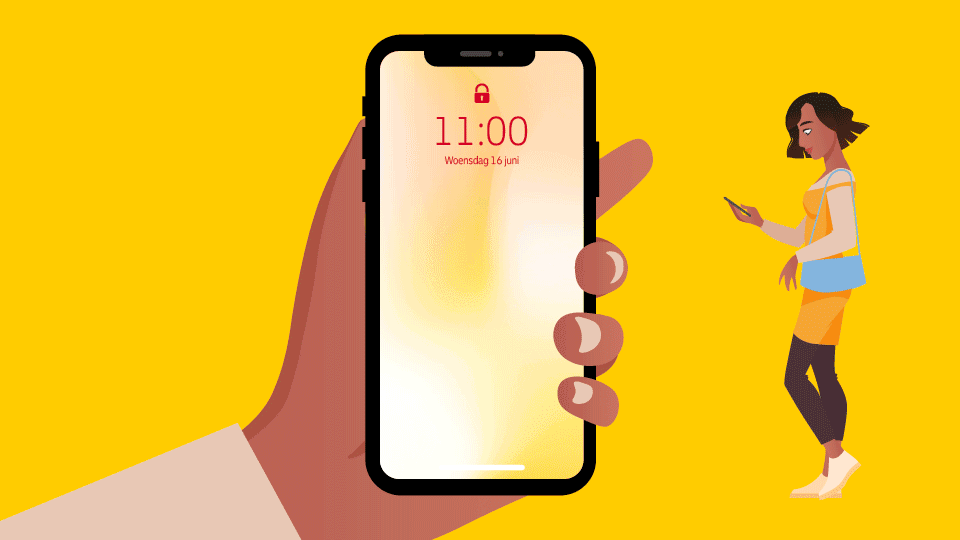 Our delivery times
We deliver Monday through Saturday, during the day or in the evening. As soon as we receive the package, we will let you know via track and trace and by e-mail when we expect to deliver the package. On the day of delivery you will see a more specific timeslot of the delivery time.
Wherever, whenever
If you weren't at home for our courier and your neighbors were on vacation, we'll send your package to a DHL ServicePoint nearby the next working day. Is this inconvenient for you? Make a new delivery appointment.
My DHL Portal
Need to ship something yourself? It's easy!
Everyone can ship with the My DHL app, from only €2.95. You can make a label online in no time and drop off your parcel at your local ServicePoint.
Send your parcel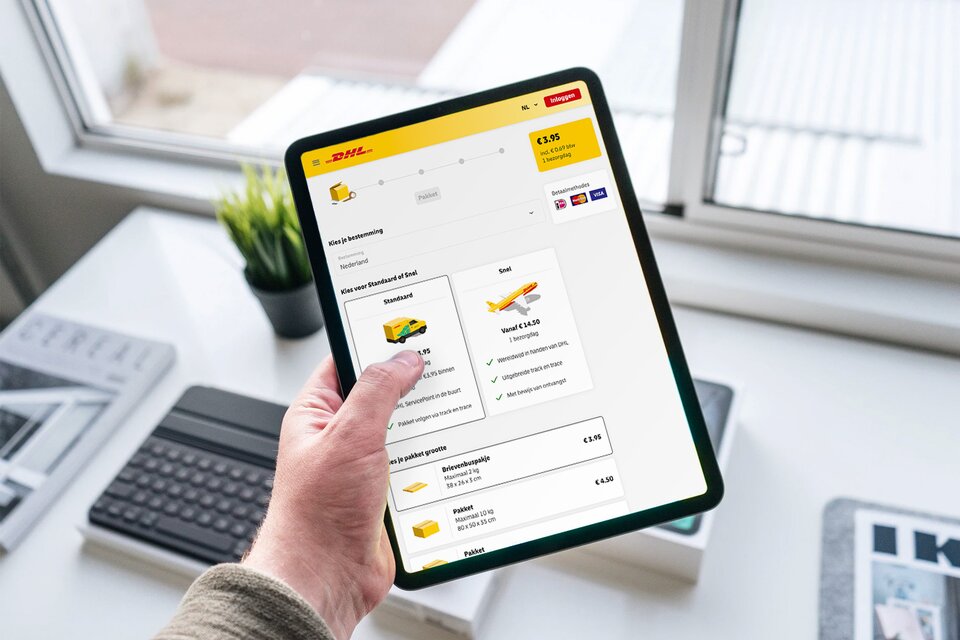 Frequently asked questions
We're there to help as soon as we can. We've put together a list of FAQs that may just provide an answer to your question.
How will I know when my parcel has arrived?
Use track and trace to pinpoint your parcel in the Netherlands at any time of the day. Use international track and trace to follow other parcels. Make sure you have the shipment number and the recipient's postal code, so we can tell you exactly where your parcel is. We'll e-mail you as soon as your parcel has been delivered.
What should I do if my parcel is delayed or lost?
In that case, please contact the sender. For example, the customer service of the webshop or the platform where you ordered, or with the person who sent something to you. They will help you further and can start an investigation at DHL if something is wrong.
My parcel has been sent to a DHL Locker. How do I collect it?
We'll e-mail or text you a unique code once your parcel has been delivered. Enter this into the display on the machine to retrieve your parcel.