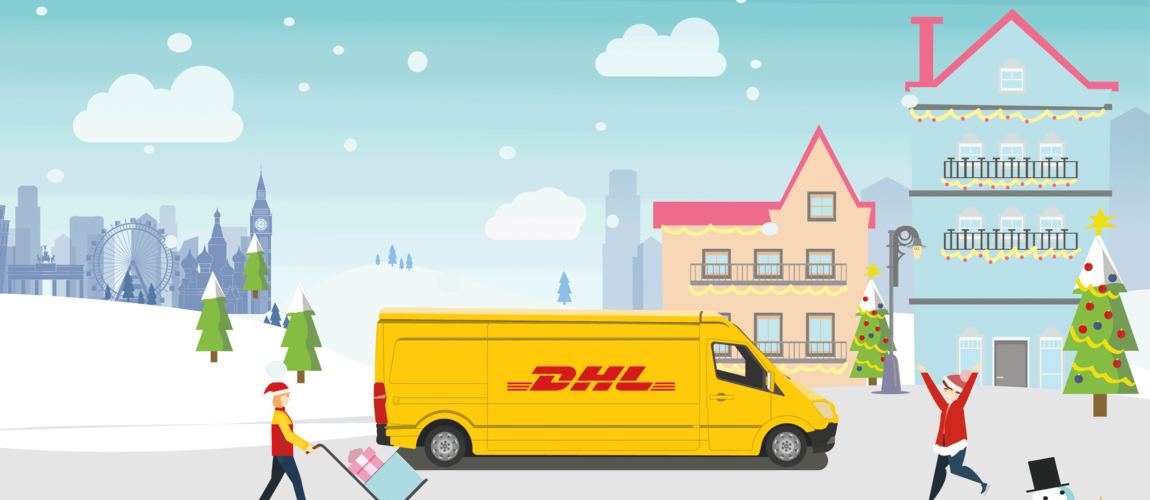 Not only children's hearts are raging when the Saint is in the country, these are also exciting times for DHL Parcel. Every year in November and December we transport more and more packages. And in 2019, records will be broken again. Fortunately, we know how we and you can prepare for this peak rush. Would you like to help? Then we keep a grip on the holidays together.
We increase the pace
This year we are facing an even bigger challenge: there is less than a week between Black Friday and Sinterklaas, while last year we had twelve days. Time for a tight plan! At our new sorting centre in Zaltbommel, we can process half a million extra shipments per day. We also add a sorting round at 6.00 am especially for this period. This way we can sort all the presents for day and dew and deliver them the same day. Add to that our (optional) pick-up on Saturday with Sunday delivery, and you can say: DHL Parcel packs a lot!
More yellow in the streets
Once the packages have been processed, they must of course be delivered as soon as possible. That is why we deploy 2,500 extra delivery drivers and 1,000 vans during the peak days. This way we can deliver your shipments to your consumers and business customers at lightning speed or bring them to one of the 3,000 DHL Service Points. The benefits of shipping to a pick-up point? It is greener and we never face a closed door. So double winning. To keep an eye on this parcel traffic, we have also significantly improved and expanded our digital track and trace environment.
Choose these smart delivery options
We expect most of the crowds on Tuesday 3 and Wednesday 4 December. We can tackle this peak rush together if you offer packages to us as early as possible and ensure that everything is ready when our delivery person comes to pick them up. Let us know if your schedule changes: a good forecast is crucial. Do you want to control the behavior of your customers? Make delivery options (temporarily) cheaper or more expensive. This works very easily with the flexible delivery options of DHL Parcel in the check-out of your webshop. This allows recipients to choose a day and time at checkout.
Also good to know: we can process more shipments if they are sent to a DHL ServicePoint. Does your customer prefer home delivery? Then make sure we have an e-mail address. We will then let you know when we will visit and make a new appointment if it does not suit us.
Shopping: the sooner, the better
In order for the delivery machine to run smoothly, we desperately need your help. Another important tip: make sure that your customers start buying as early as possible. For example, by already offering promotions during the Sinterklaas entry (16 November). And by sending reminders in the run-up to Black Friday and parcel night. To do this, use the handy toolkit from Thuiswinkel.org, you can easily download it and add it to your communication tools. The more we spread the shipments, the smaller the chance of delay.
Our new chatbot
If you have any questions about their package, recipients can contact us via an extra chat box, specially designed for the holidays. The standard questions answered by a smart robot, for more complex issues we put employees is. This way we relieve you and ourselves, and we have more time for faster delivery.
Stay informed with our interactive map
We also ensure clear communication with you: on a interactive map you can read the (expected) crowds throughout the country at any time. Here we show the number of shipments for the next day and upcoming week.
Want to stay even more up-to-date? Sign up for Peak Messages, the daily update with outlook for that week.