GoGreen program

Why we are helping people and nature
Development partnerships and reducing CO2 in developing countries go hand in hand. If food, drinking water, and a roof over your head aren't a certainty, then reducing CO2 emissions is going to be impossible. With the GoGreen program, our aim is not only to reduce and compensate CO2 emissions, but also improve the economy and living conditions in countries such as Eritrea, Lesotho, and China.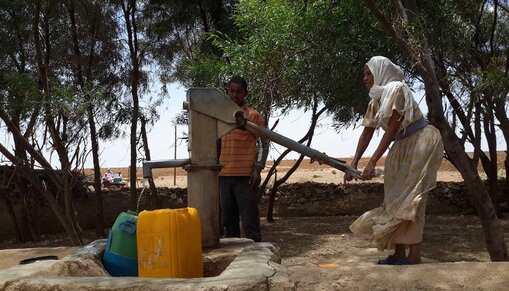 Wells
DHL invests internationally in Gold Standard certified projects. For example, we've repaired and reinforced wells in Eritrea. Now, the population can have confidence that the water is safe to drink without having to boil it first – that alone contributes to an average annual CO2 reduction of 70,000 tons.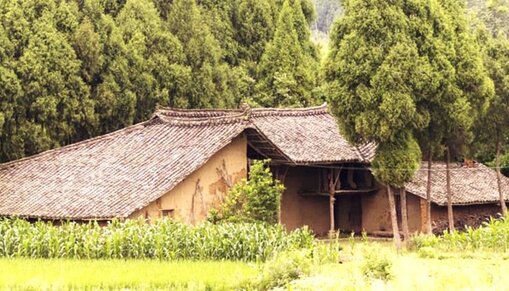 Biogas furnace
In the Chinese province of Sichuan, we have invested in a biogas furnace so citizens can turn organic waste into usable energy. In 2014, this project won the National Energy Globe Award.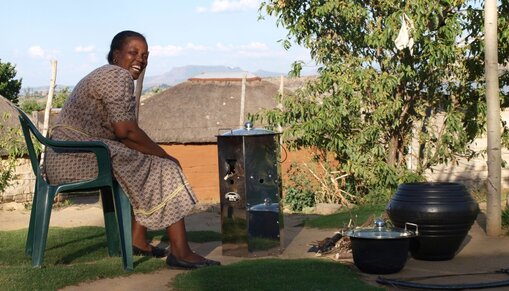 Sustainable heating
One of our projects also won the same prize in 2018: in collaboration with SolarLights we delivered Save80 heaters to poor communities in Lesotho. These absorb greenhouse gasses and emit less harmful smoke.
Nature restoration

Rolling up our sleeves with Land Life Company
DHL is the only carrier going that extra mile and investing in nature restoration. In collaboration with Land Life Company, we are restoring nature in Europe. We see that the ecosystems are vulnerable: biodiversity is currently under pressure from deforestation and the planet is warming. 
Ariza, Spain
Climate change is causing a huge amount of damage in Spain. The land is getting hotter, drier, and becoming less fertile. We're putting a stop to that by planting trees. In collaboration with Land Life Company, DHL is planting twelve different local tree varieties near Ariza in central Spain.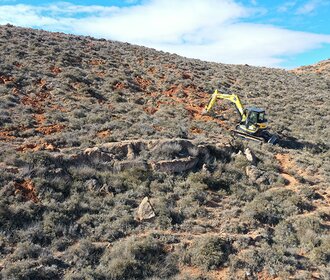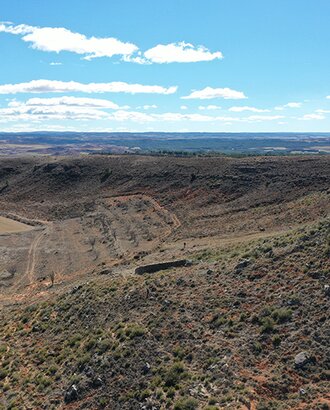 Torre de Tavares, Portugal
In Portugal, forest fires are becoming more frequent due to prolonged periods of drought. This is the reason we're planting more than 55,000 trees in Torre de Tavares covering an area of almost 90 hectares. The trees absorb carbon from the atmosphere and convert it to oxygen. In Portugal, we expect that with this project alone, approximately 13,641 tons of carbon will be absorbed.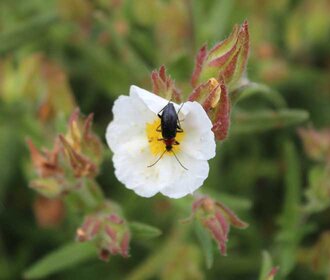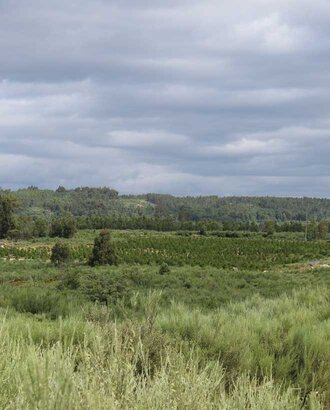 Skridufell, Iceland
If you've ever travelled to Iceland, you won't have enduring memories of trees – that's because hardly any grow there. It used to be different. In the past around 40 percent of the island was woodland. Land Life Company and DHL are working with the Icelandic Government to re-establish these forests. That's really paying off: we estimate that over the next 40 years, some 87,400 tons of carbon will be absorbed.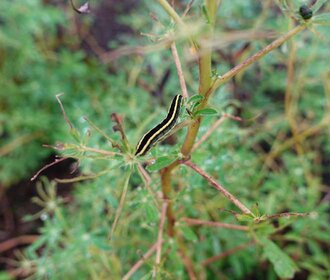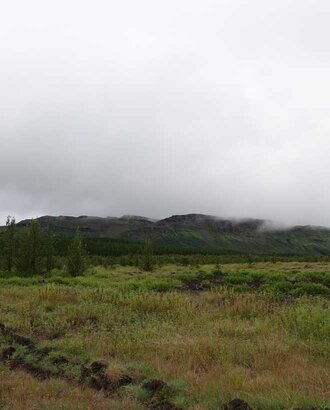 Are you interested in other projects we are involved with in Europe?
Please visit our joint dashboard with Land Life Company. There you'll find the coordinates for our planting locations, interviews with local communities, and much more.